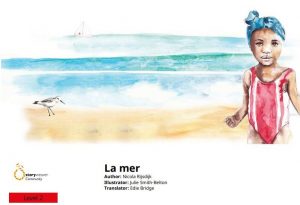 La mer – The Sea French – A little girl went to the beach along with her family to escape the hot weather. She then starts playing with the waves and realize how much fun it is. This picturebook uses simple words suited for young children.
This book is leveled as French 2 from BookDash perfect for young readers to learn new words.
See this book in English here: https://freekidsbooks.org/the-sea-playing-with-waves/
Author: Nicola Rijsdijk Illustrator: Julie Smith-Belton Translator: Edie Bridge
Text and Images from La mer – The Sea French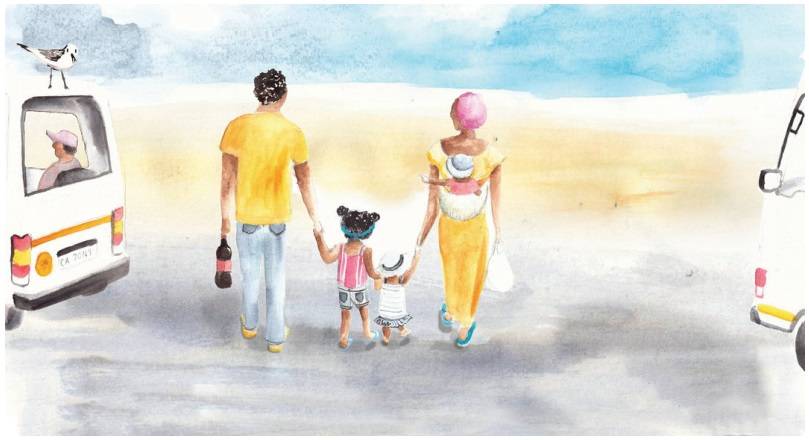 Un jour où il fait très chaud, un jour de vacances où il fait beau, nous décidons d'aller à la plage. À la mer !!!
Nous allons à la mer, mon père, ma mère, mon frère, ma soeur et moi.
Au bord du sable, il y a l'eau. C'est là où mes pieds touchent la me.
Les vagues jouent à un jeu. Elles disent oui, et moi je dis non.
Elles courent après moi, voulant me dire bonjour, et je cours pour m'échapper d'elles.
<end of sample>
See more book in French below