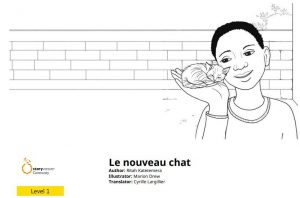 Le nouveau chat – New Pussy Cat French – Ever wanted a cat or a kitten as a pet? In this story this family went to pick a cat, but choosing one is not that easy, one was too big, the other is too quick. Will they be able to find a suited cat for their family? Find out in this sweet short story.
Author: Ritah Katetemera, Illustrator: Marion Drew
Text and Images from Le nouveau chat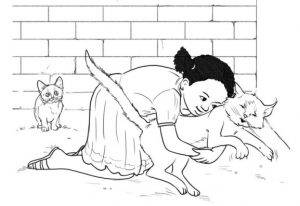 Prosy voulait un chat.
La famille de Prosy est allée voir les chats.
Prosy voulait ce chat.
Il était trop grand pour elle.
Tim voulait ce chaton.
Il était trop petit pour lui.
Maman voulait ce chaton.
Il était trop rapide pour elle.
<end of sample>
Read the full book by selecting one of the buttons below the post.
Le nouveau chat English versionn below:
Read this book in English on the above link.
See more books in French below