Ma meilleure amie – My Best Friend French – A little girl has a special friend. Her friend lives inside a mirror. She wants her friend to come out of the mirror so they can play but she only does when she dreams. This is a level 1 book from Pratham's Storyweaver great for early readers in French or those learning French.
Author: Anupa, Lal Illustrator: Suvidha Mistry
Text and Images from Ma meilleure amie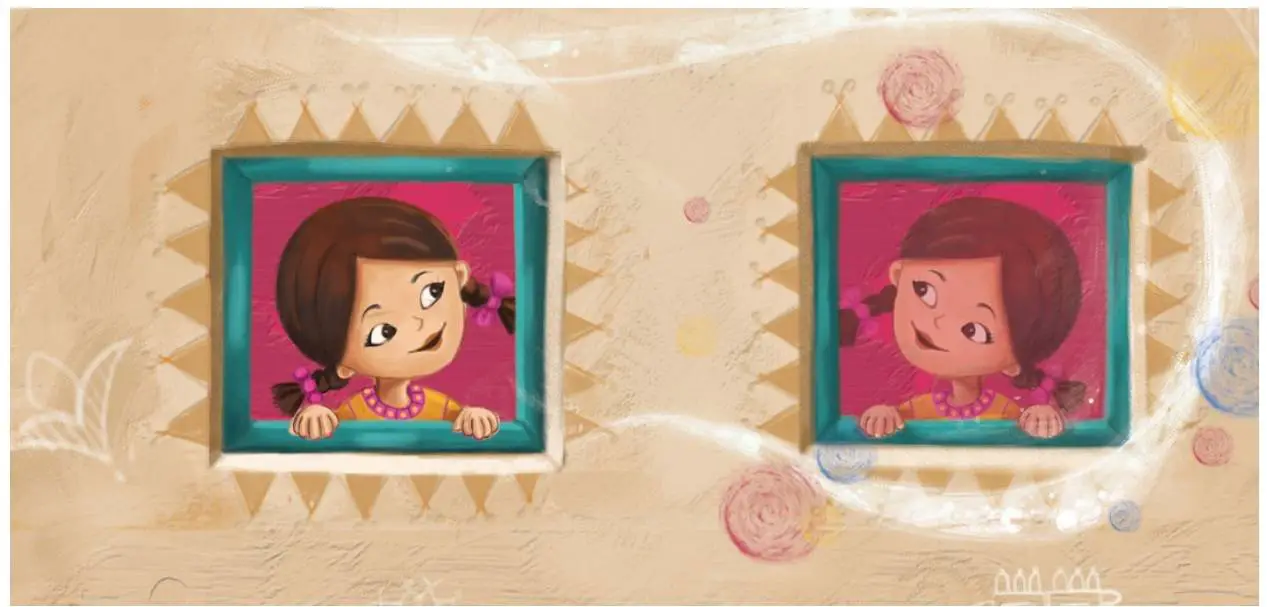 J'ai une amie. Elle habite chez moi.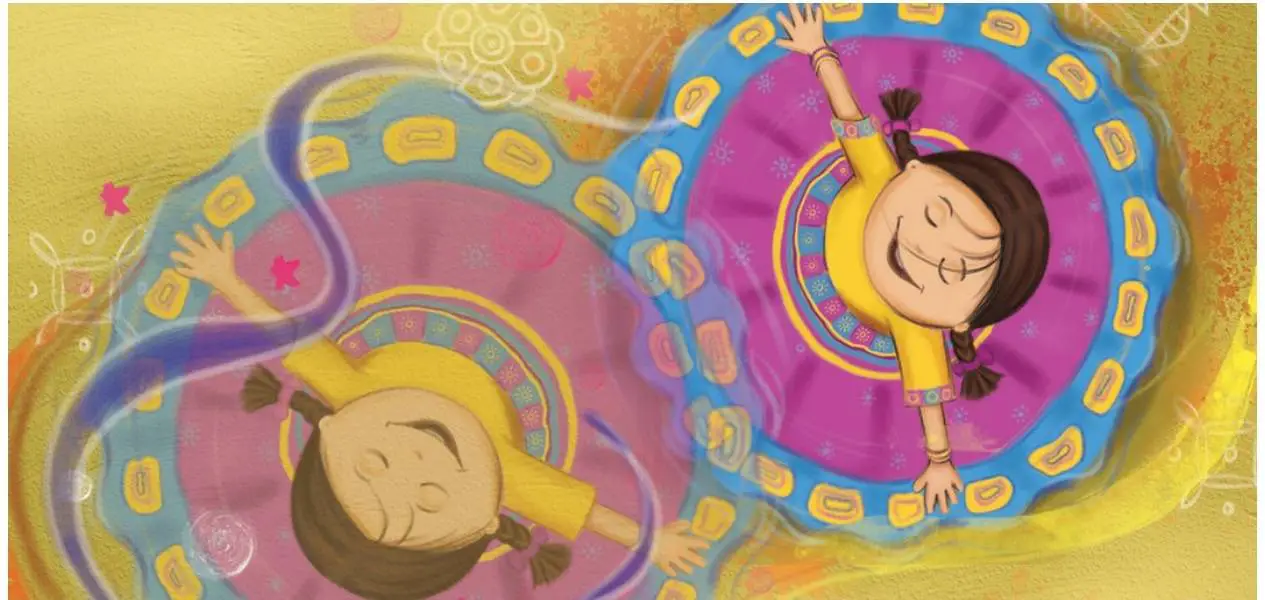 Quand je suis heureuse, elle l'est aussi.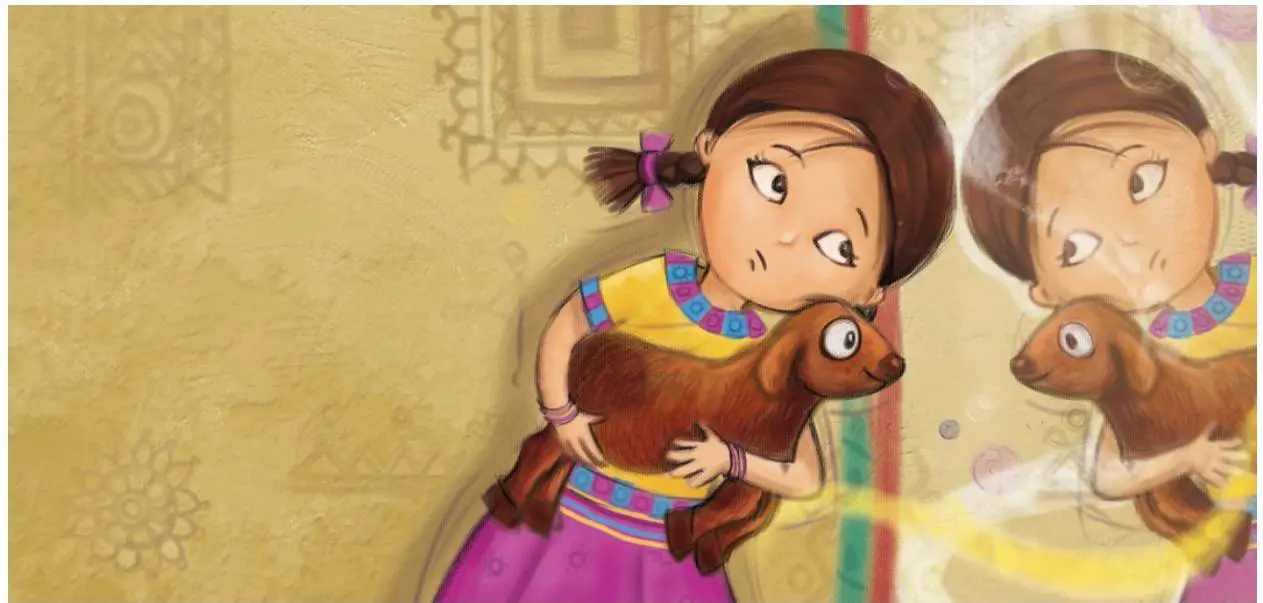 Quand je pleure, elle pleure aussi.
Mais je n'entends pas sa voix. Mon amie habite dans le miroir.
<end of sample>
Read the full book by selecting one of the buttons below the post.
Ma meilleure amie English Version below:
Read this book in English here.
See more books in French below