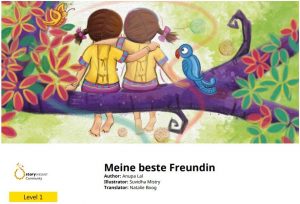 Meine beste Freundin – My Best Friend German – A story about Imagination, where in the story A little girl sees her reflection as her imaginary friend. They talk, play and have fun together. However the little girl wishes her friend to come out from the mirror so they can play more games and go outside to play.
Author: Anupa, Lal Illustrator: Suvidha Mistry
Text and Images from Meine beste Freundin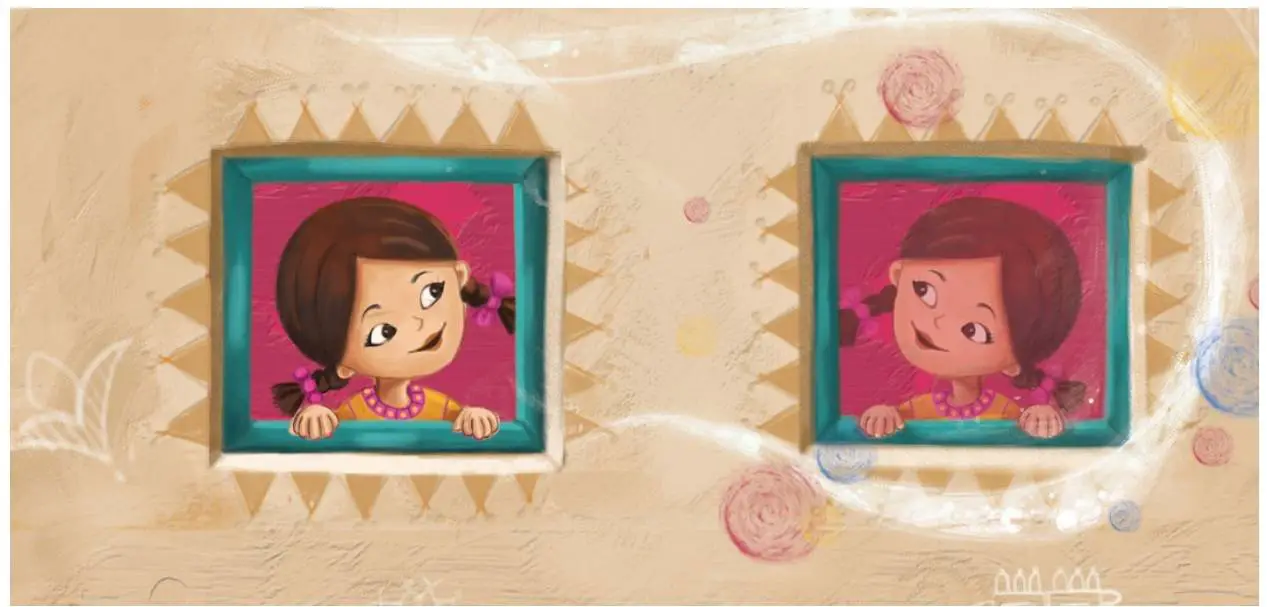 Ich habe eine Freundin. Sie wohnt in meinem Haus.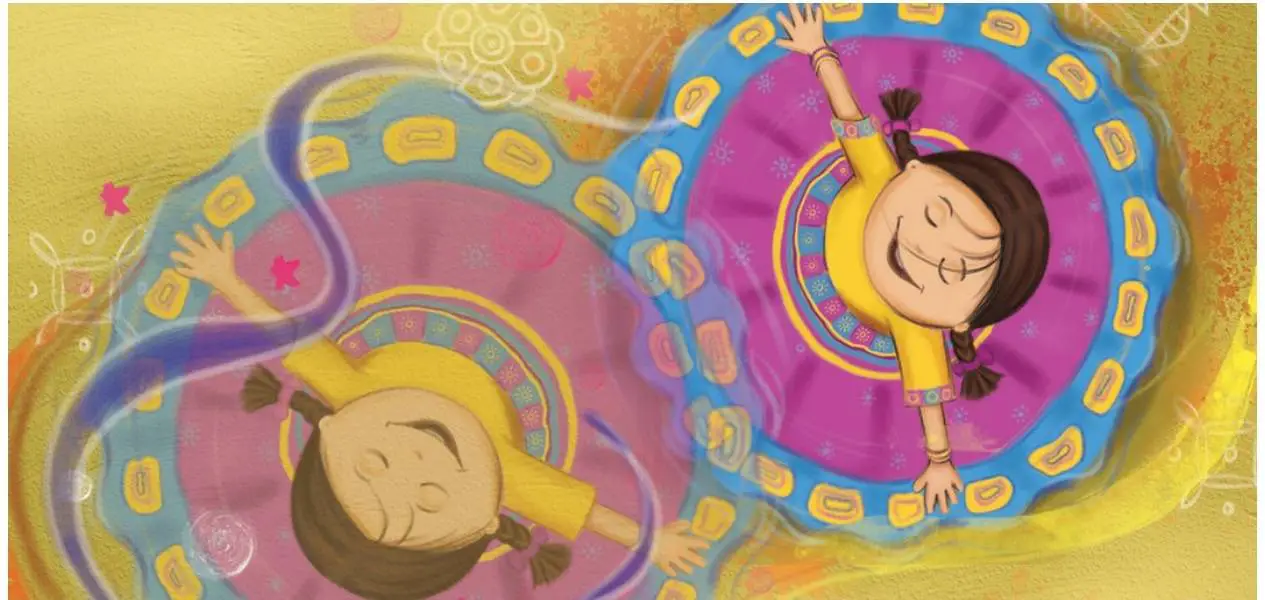 Wenn ich glücklich bin, ist auch sie glücklich.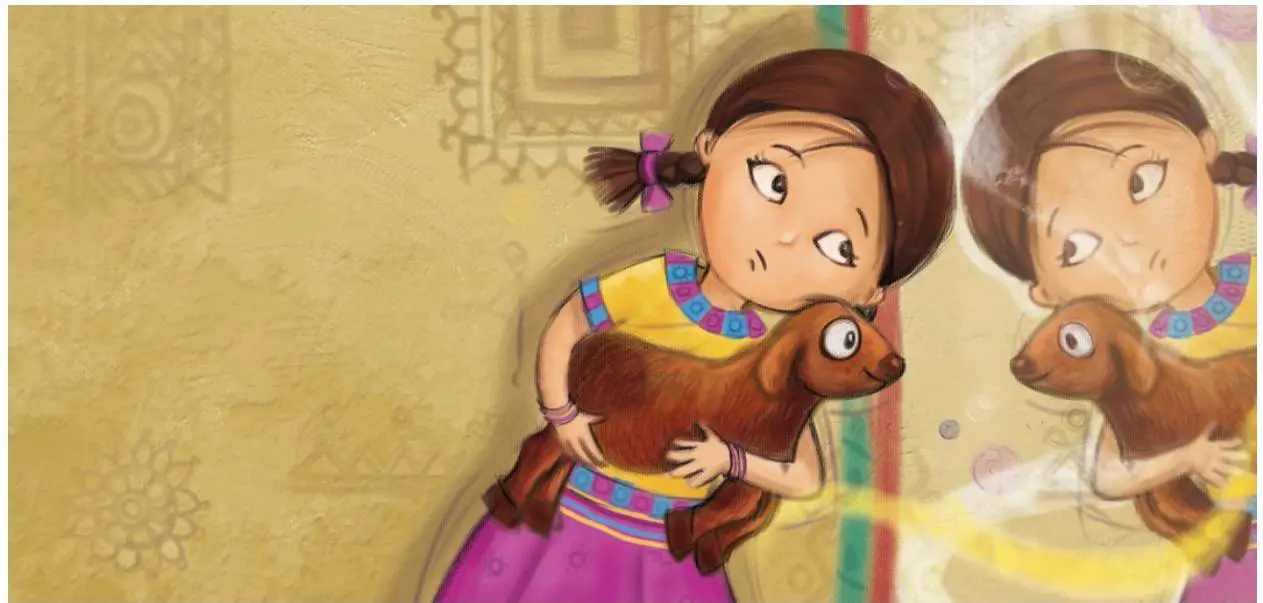 Wenn ich weine, weint auch sie.
Ich kann aber ihre Stimme nicht hören. Meine Freundin lebt im Spiegel.
<end of sample>
Read the full book by selecting the buttons below the post.
Meine beste Freundin English Version below:
Read this book in English here.
See more books in German below