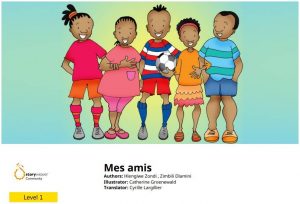 Mes amis – Friends French – Simo introduce his friends and the things they like to do. But if everyone loves different things to do, how can you enjoy it with your friends? This is a level 1 book from Prathams Storyweaver about friendship.
Authors: Hlengiwe Zondi , Zimbili Dlamini, Illustrator: Catherine Groenewald
Text and Images from Mes amis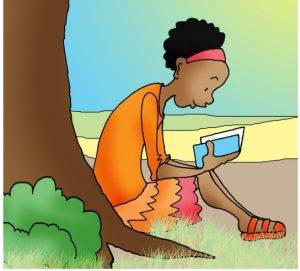 Mon nom est Simon.
J'ai quatre amis.
Leurs noms sont Zizo, Lili, Sisa et Ayanda.
Mon amie Zizo aime jouer au football.
Mon amie Lili aime nager.
Mon ami Sisa aime jouer à cache-cache.
Mon amie Ayanda aime lire.
<end of sample>
Read the full book by selecting one of the buttons below the post.
Mes amis English Version below
Read this book in English here.
See more books in French below