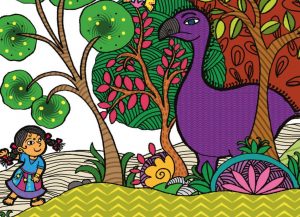 The Elephant Bird is a beautifully illustrated story of mistaken identity, illuminating people's fear of the unknown, and how important it is to understand and respect others differences.
Munia was different from the other children. She could not run. It was her differences that first made her notice the Elephant Bird – he was just like her, she could not run, he could not fly. She knew another secret the elephant bird kept, and when the elephant bird is accused of swallowing the village horse, she is determined to help prove his innocence.
By: Arefa Tehsin, Sonal Goyal, Sumit Sakhuja
Sample Page from The Elephant Bird: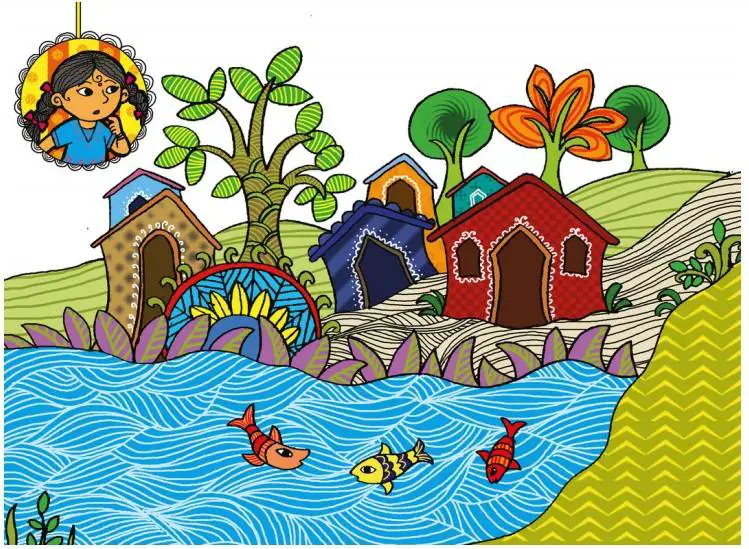 Munia knew that the giant, one-feathered elephant bird had not swallowed the horse. Yes, he was big enough to swallow a horse, but that didn't mean he had! The village of Adhania had only one horse-cart pulled by the two horses Vayu and Drut. And Vayu had gone missing near the lake in the jungle where the bird lived.The villagers had known about the elephant bird for generations.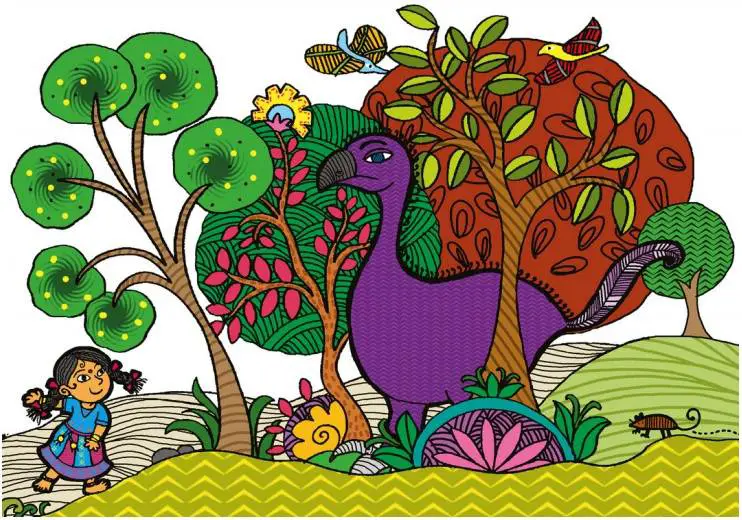 He was the last of his race, which was considered extinct for hundreds of years. The world did not know that the
living relic of that race, who had lost all his feathers but one, still roamed the jungles of Adhania.
The bird and the villagers kept a safe distance from each other. But not Munia. Although she walked with a limp,
she was brave of heart. She often slipped into the jungle to watch the elephant bird.
<End of Sample Page from The Elephant Bird>
About the Book:
This story is inspired by the real Elephant Bird (scientific name: Aepyornis maximus), the biggest bird that walked our planet. It inhabited the island of Madagascar. With more and more settlements on the island, and more forests ruined, the species became extinct around 1700 CE.
About Pratham and Storyweaver:
Storyweaver is a branch of Pratham, a non-profit organisation from India aiming to provide books to everyone who needs them. All the books found on the Storyweaver website are in creative commons, and may be freely modified to create derivatives, as per creative commons standard license, only provided due credit is given to the original creators and the resulting product is shared in the same way.
More Books From Storyweaver
See more books about Values below
---
Sponsored Links:
Note – if you sign up through these links, it doesn't cost you any extra, but FKB receives a small donation, which helps us with our project to buy more FREE Hardcopies   for kids who need them

All our posts are checked by Grammarly, the FREE online grammar checker (We still receive a donation even if you only sign up for the free account :-):