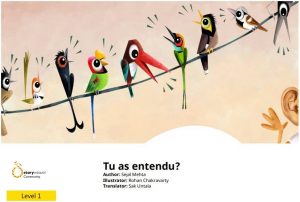 Tu as entendu? – Did You Hear? – French: Young readers who love birds will enjoy to learn the different sounds birds make when they talk. Knowing how these birds sound researchers and Ornithologist often identify birds just by using the sound it makes. After reading this book you can also try an activity with your little one and try to mimic the sound of the birds and see if it responds.
Author: Sejal Mehta, Illustrator: Rohan Chakravarty
Text and Images from Tu as entendu?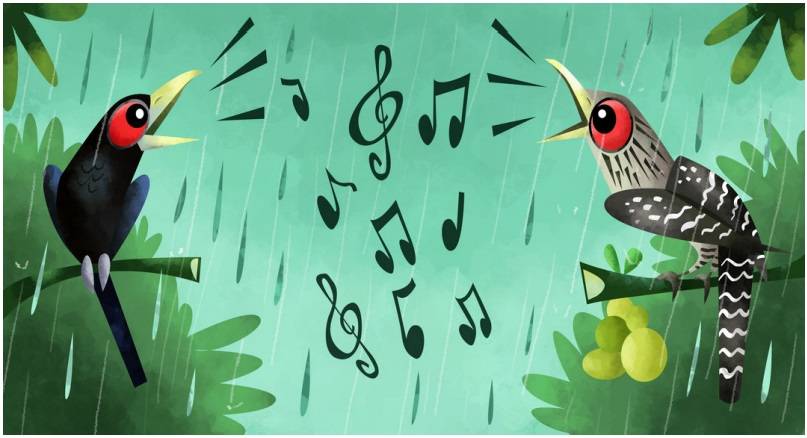 Les oiseaux parlent. Et ils parlent beaucoup!
OUINNN ! Le milan sacré hurle comme un bébé affamé. OUINNN!
TRIIIT ! TRIIIT !
L'arrenga de Malabar siffle comme un enfant joyeux.
TRIIIT ! TRIIIT!
<end of sample>
Read the full book by selecting one of the buttons below the post.
Tu as entendu? English version below:
Read the English version using the above link.
See more books in French below