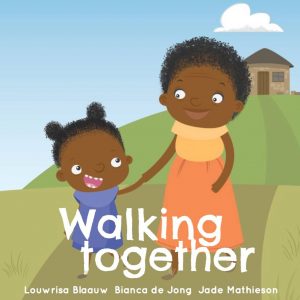 Walking Together tells a simple rhyming story about walking together to the clinic. A beautiful story for young children who may be afraid of going to the Doctor.
This book is suited for early readers, the book has page per page of colourful and fun images that will keep young children interested.
Another great creative commons book by Bookdash!
Images and Text from Walking Together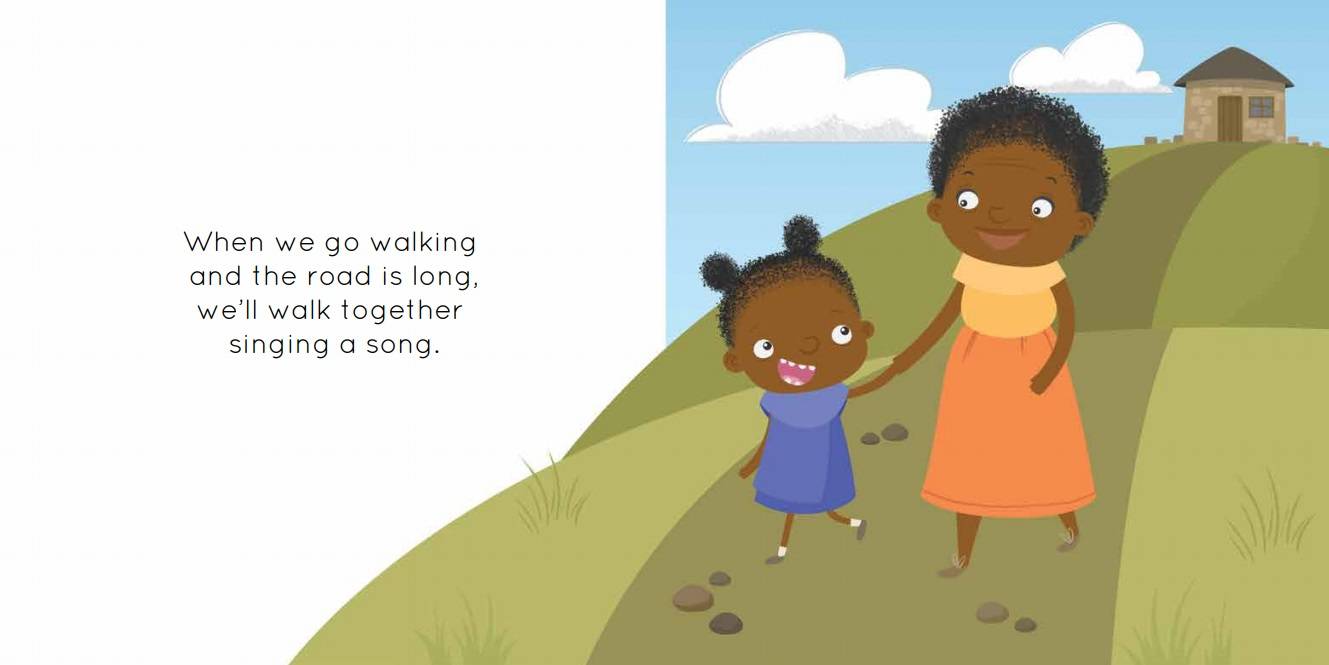 When we go walking and the road is long,
we'll walk together singing a song.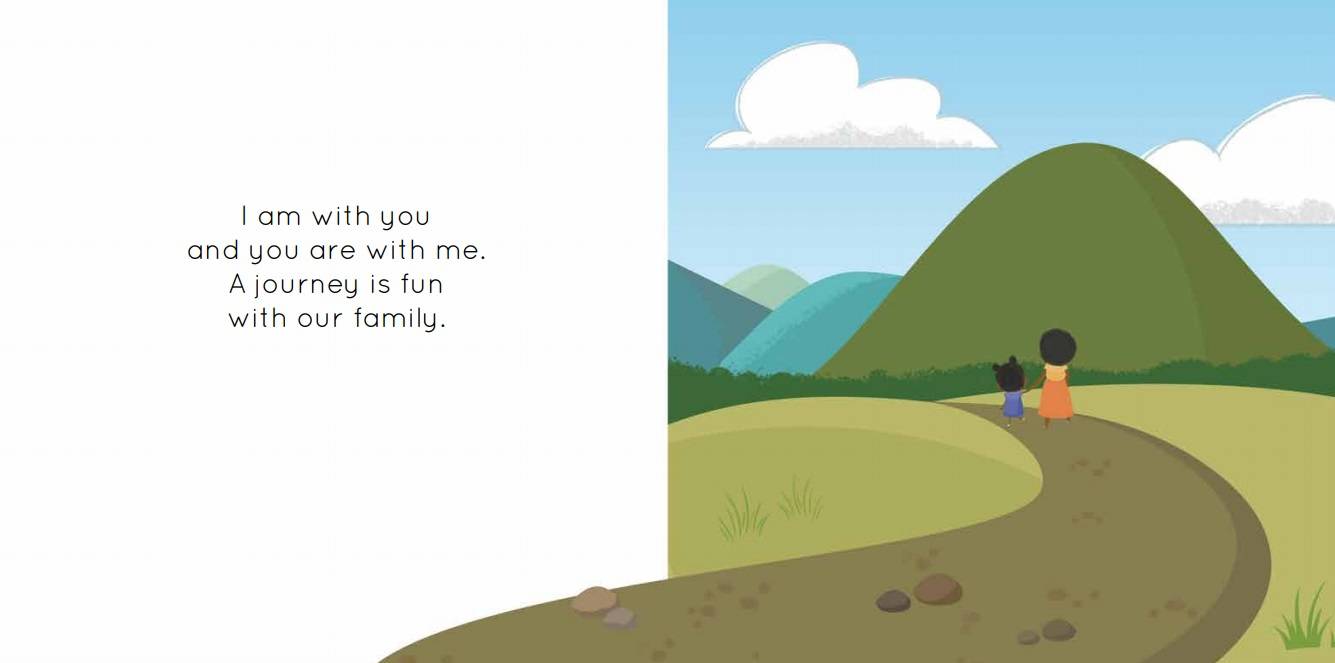 I am with you and you are with me.
A journey is fun with our family.
<end of sample>
Or read along with the video below
Book Dash believes that when a child reach age 5 he or she should own hundreds of books. Their goal is to help children in South Africa by giving them free books.  Book Dash gathers volunteer creative professionals to create African story books and is free for anyone to distribute and translate.
Why Book Dash?
Books purchased from publishers cost too much. In order to distribute more books for South African children, Book Dash participants work as publishers in a single day, having a book with no publishers mean the book will be a lot cheaper the only cost will be printing the books. With these, anyone can run sponsored prints and the finished books can be handed to children.
Every child should have a hundred books when they reach the age of five. that means handing down 600 million free books to South African children who probably could not afford to buy them, More children grow up not learning how to read and write well, and every day we lose more of these children. Let us not neglect these children and help them overcome poverty by first teaching them how to read and to enjoy the worlds that a book can open up.
See more books about Culture below
---
Sponsored Links:
Note – if you sign up through these links, it doesn't cost you any extra, but FKB receives a small donation, which helps us with our project to buy more FREE Hardcopies   for kids who need them

All our posts are checked by Grammarly, the FREE online grammar checker (We still receive a donation even if you only sign up for the free account :-):