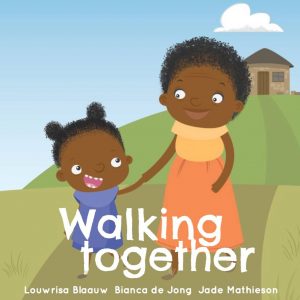 Walking Together tells a simple rhyming story about walking together to the clinic. A beautiful story for young children who may be afraid of going to the Doctor.
Another great creative commons book by Bookdash!
Sample Text From the Book:
When we go walking and the road is long,
we'll walk together singing a song.
<End of Page 1>
Sample Page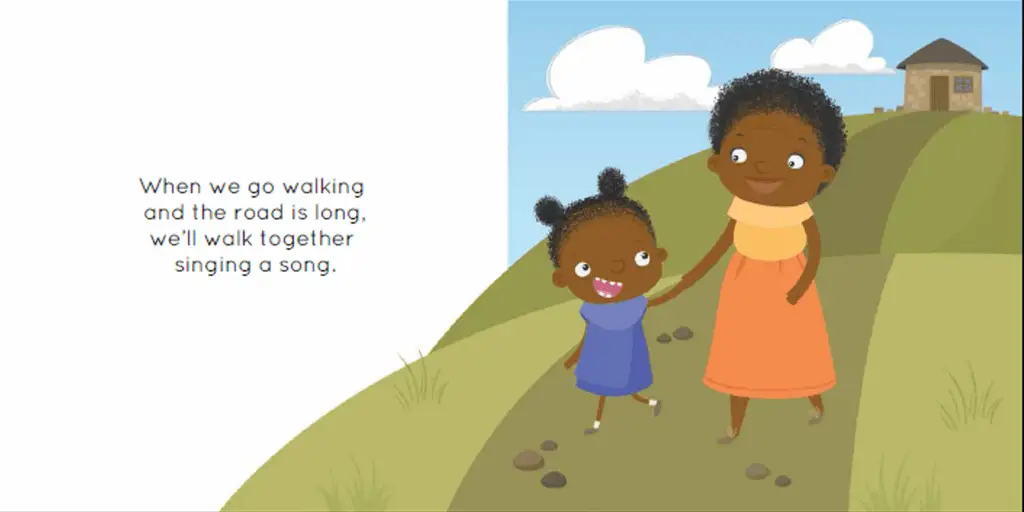 Book Dash believes that when a child reach age 5 he or she should own hundreds of books. Their goal is to help children in South Africa by giving them free books.  Book Dash gathers volunteer creative professionals to create African story books and is free for anyone to distribute and translate.