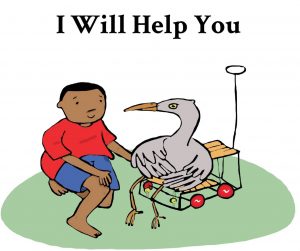 I will help you, a delightfully illustrated picture book, a little boy helps a stork. A sweet tale of the importance of helping out others.
Another awesome creative commons book from Bookdash.
Illustrated by Olivia Villet, Written by Andrea Abbott, Designed by Fathima Kathrada
Sample Text From I Will Help You: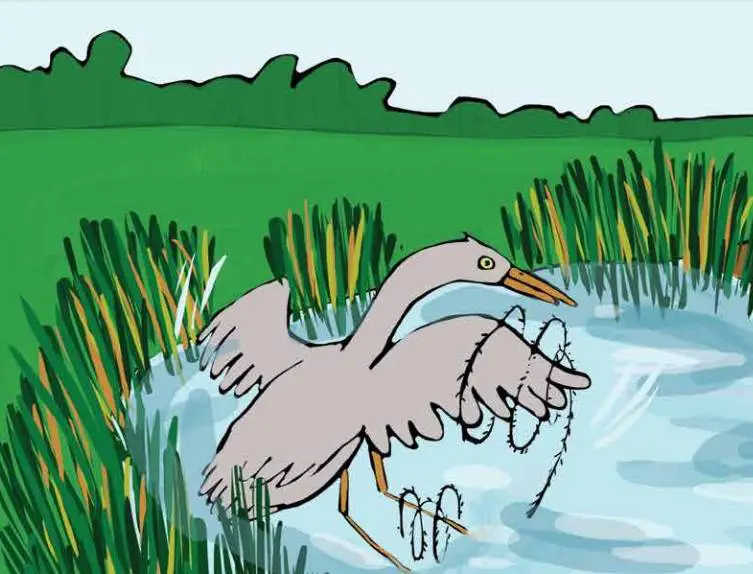 "Ouch!" Mama Heron hurts her wing and leg on barbed wire.
Book Dash believes that when a child reach age 5 he or she should own hundreds of books. Their goal is to help children in South Africa by giving them free books.  Book Dash gathers volunteer creative professionals to create African story books and is free for anyone to distribute and translate.
More Books From Book Dash
Mrs Penguin's Perfect Palace – The Penguins are trying to build a perfect palace for Mrs Penguin, but something keeps going wrong. Eventually persistence and team work pays off. Another great creative commons book from Book Dash.
Little Ant loved to read! But ants don't read, they feed, or do they? Find out what happens to little ant and his love of reading, in this rhyming and wonderfully illustrated creative commons picture book by BookDash.
SpringLoaded What would happen if you invented a helicopter hat, or what about some spring loaded boots? This is a picture book WITHOUT WORDS, a great adventure in creativity for children to make up their own story to go with the images, and perfect for reluctant readers, illustrating that books are about telling a story, and passing on a message, there is much more to it than just words.
See more books about Values below
---
Sponsored Links:
Note – if you sign up through these links, it doesn't cost you any extra, but FKB receives a small donation, which helps us with our project to buy more FREE Hardcopies   for kids who need them

All our posts are checked by Grammarly, the FREE online grammar checker (We still receive a donation even if you only sign up for the free account :-):