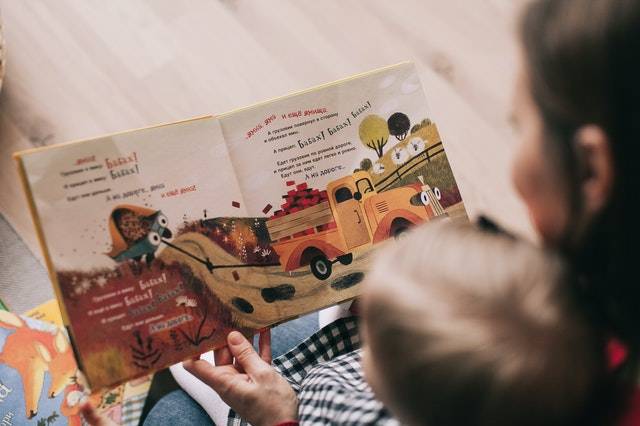 If you're a fan of reading yourself, you most likely want to pass your love of books onto your child. But children aren't born readers. In fact, it's often the case that if kids aren't encouraged to read when they're younger, they'll miss out on the magic of the experience, and are unlikely to want to pick up a book as they get older. 
Not all children are born with the inclination to read, but there are plenty of activities we can engage them in to encourage them to read more. Some of the best of these activities are:
1. Reading to your child
When your child is too young to read for themselves, reading to them is the easiest way to introduce them to books. Reading their favorite books aloud will help to develop their oral language, and as they get older, you can encourage them to read token words on each page. 
2. Providing plenty of reading material
Children are easily stimulated by the items that surround them; in their bedrooms, on their shelves, under their beds. Make sure you leave plenty of reading material lying around for your children to enjoy. 
3. Encouraging your child to read more than just books
The world is full of things to read: menus, signs, weather reports, to-do lists, product descriptions. While you're out and about with your little one, make reading a fun element of your time spent together. You can find plenty more advice on this and all things parenting at Baby Schooling. 
4. Consider E-readers
If you have a child that struggles with reading, an E-reader may be his or her best companion. E-readers can let you adjust the formatting of a book to suit a child's reading needs, so you can make a large book far less daunting by increasing the size of the text and, therefore, reducing the number of words on each page. For kids who are set reading tasks by page, it will help to reduce the pressure somewhat. 
5. Let them choose their books
For children who are reading inclined, a trip to the library is one of the most enjoyable activities of them all. Give your child the freedom to roam around and pick the books that take their fancy, and try not to be the parent who tries to put their child off certain books because they look "too boyish" or "boring". As long as a book is suitable for a child's reading skill, by all means, let them give it a go. 
6. Show interest in reading
Your child will be far less inclined to pick up a book if you show no interest in reading yourself. Encourage your child to read by telling them of your own love of books, and showing them, too – children are often fascinated by the many pages and small text found in adult books. There is nothing more contagious than passion, so if you can get excited about reading yourself, your child is much more likely to follow suit.
Encourage Your Child To Read More