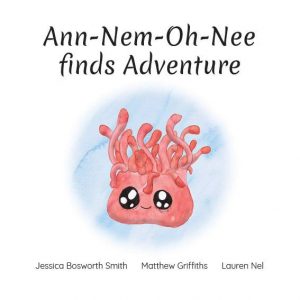 Searching for adventure Ann-Nem-Oh-Nee feels rather lonely on her rock and yearns for adventure. A chance friendship with a hermit crab offers her an opportunity that works well for both of them. If you are looking for a short fun story about friendship, especially for children that love the ocean and sea creatures, this beautifully illustrated picture book is perfect.
Another great creative commons book from BookDash.
Illustrated by Jessica Bosworth Smith
Written by Matthew Griffiths
Designed by Lauren Nel
Edited by Diane Awerbuck
with the help of the Book Dash participants in Cape Town on 2 December 2017.
Text and Images from Ann-Nem-Oh-Nee Finds Adventure – Searching for adventure Fun Fiction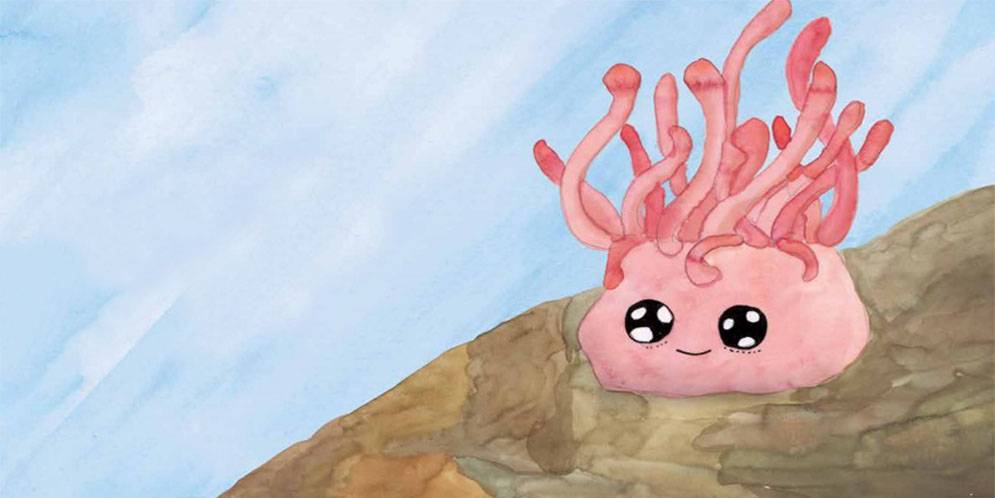 Ann-Nem-Oh-Nee lived in the ocean. All day long she clung to the same slippery rock with her single big foot. Her tiny tentacles caught tasty treats.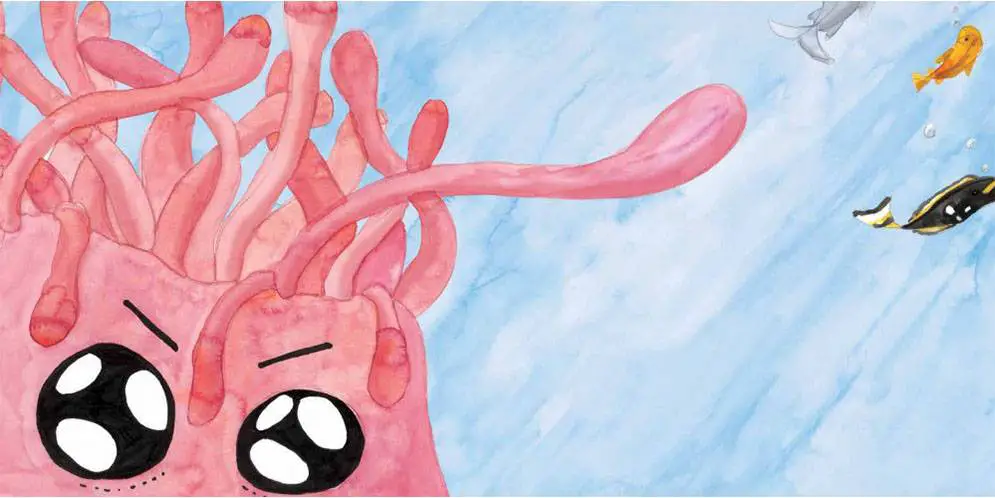 On days when she felt cross, her stinging tentacles kept the other creatures away.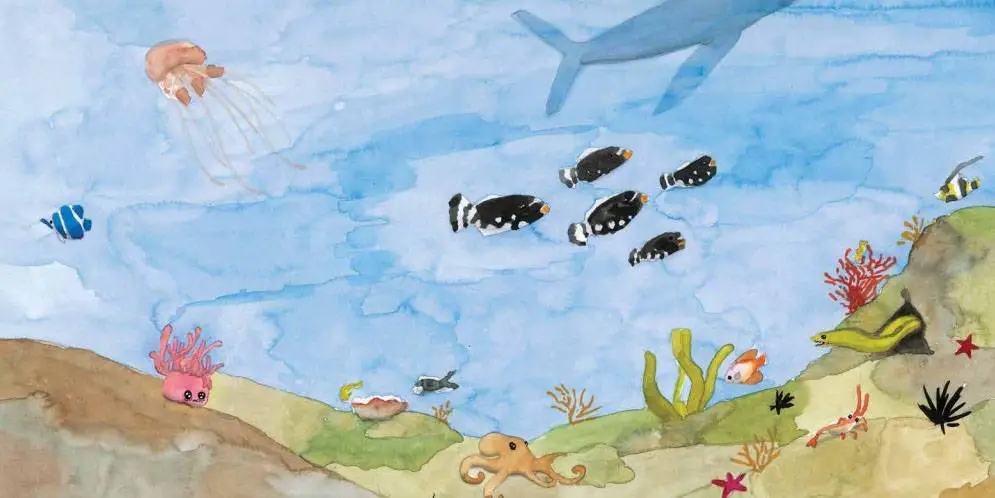 But today her rock felt lonely.
<end of sample>
If you want to listen to a fun version of this book by Storytime Sandi, see the video below:
About Book Dash
Book Dash gathers professional creatives – writers, illustrators, designers, editors – who volunteer to create high-quality children's books that anyone can freely download, translate, print and distribute. Most of the work is done on a Book Dash day, when small teams work for over twelve straight hours, each producing a new book.
Why Book Dash?
Books purchased from publishers cost too much. In order to distribute more books for South African children, Book Dash participants work as publishers in a single day, having a book with no publishers mean the book will be a lot cheaper the only cost will be printing the books. With these, anyone can run sponsored prints and the finished books can be handed to children.
Every child should have a hundred books when they reach the age of five. that means handing down 600 million free books to South African children who probably could not afford to buy them, More children grow up not learning how to read and write well, and every day we lose more of these children. Let us not neglect these children and help them overcome poverty by first teaching them how to read and to enjoy the worlds that a book can open up.
See more books about Sea Creatures below
See more books by Bookdash below
---
Sponsored Links:
Note – if you sign up through these links, it doesn't cost you any extra, but FKB receives a small donation, which helps us with our project to buy more FREE Hardcopies   for kids who need them

All our posts are checked by Grammarly, the FREE online grammar checker (We still receive a donation even if you only sign up for the free account :-):