Der Mond und die Kappe – The Moon and the Cap German The popular book, The Moon and The Cap, from Pratham, translated in German.
A story about a boy who had his hat flew onto the top of the tree. When the night came, he saw that the moon was looking on to his hat and went on to try it on.
Written by Rohini Nilekani Illustrated by Angie & Upesh
Text and Images from Der Mond und die Kappe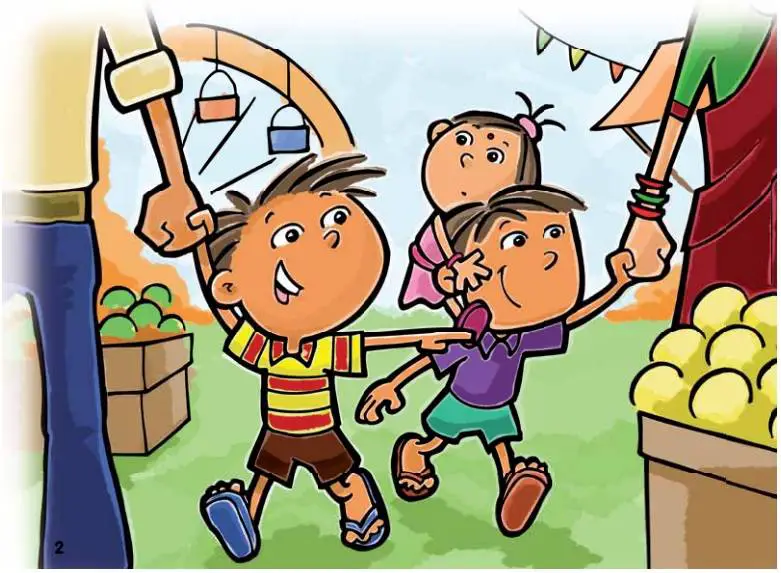 Heute bin ich mit meiner ganzen Familie auf den Jahrmarkt gegangen.
Mein Vater hat eine lustige Sonnenbrille für meinen Bruder gekauft. Meine Mutter hat eine blaue, schöne
Kappe für mich gekauft. Für meine kleine Schwester haben mein Vater und meine Mutter einen Lutscher
gekauft.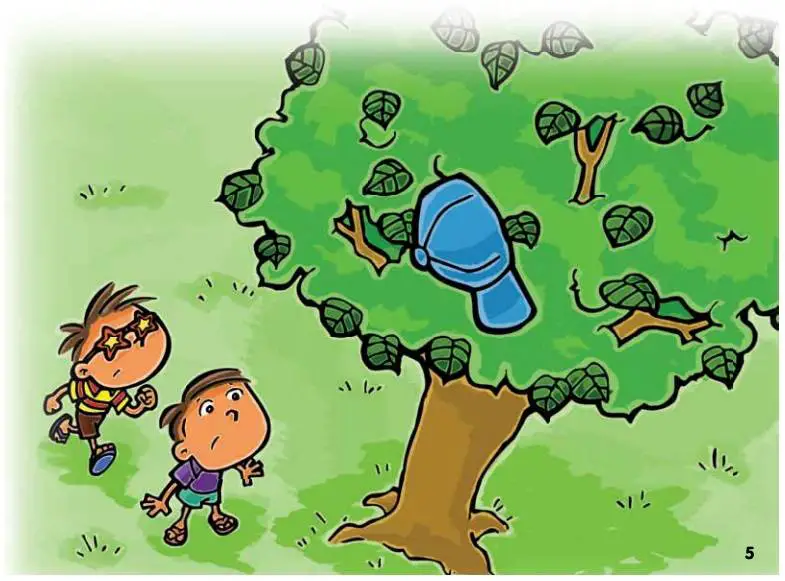 Auf dem Weg nach Hause hat mir ein starker Wind die Kappe weggebracht.
Meine Kappe ist unter den Zweigen eines großen Baumes gelandet
<end of sample>
Der Mond und die Kappe English version below:
An endearing tale about a child's love for a new cap. Another great Creative Commons book from Pratham.
See more books in German below