Grandma's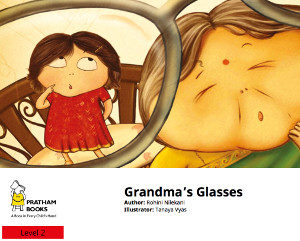 glasses are missing. She really needs a smart detective to find them for her.  Another great creative commons book from Pratham and Storyweaver
This is a Pratham Level 2 book for children who recognize familiar words and can read new words with help. It is short length perfect for reading practice with early readers, or a fun
It is short length perfect for reading practice with early readers, or a fun bedtime story, total length 11 pages.
Author: Rohini Nilekani
Illustrator: Tanaya Vyas
Text and Images from Grandma's Glasses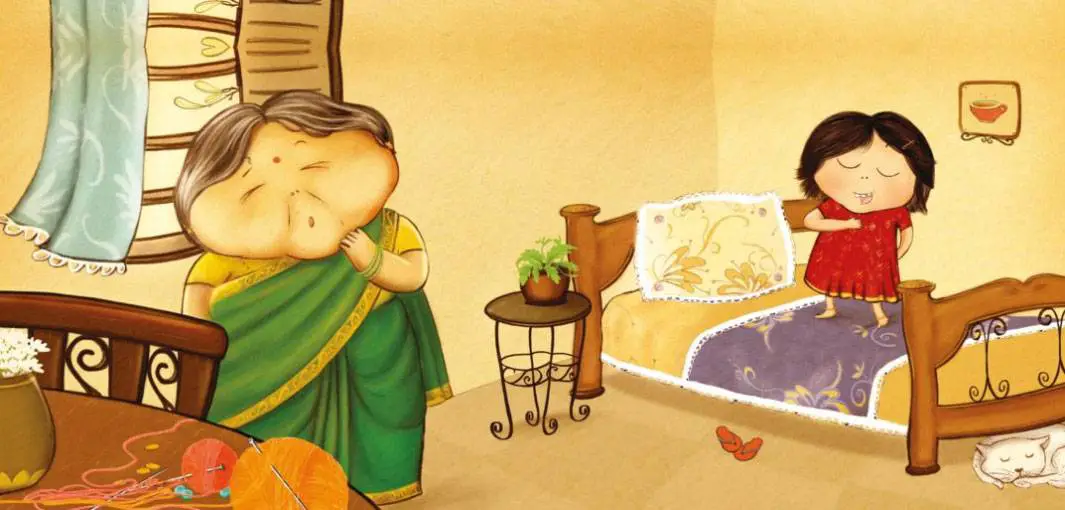 Nani keeps losing her glasses.
"Where did I keep them?" she always asks. Without her glasses, she cannot find her glasses.
So she needs me. To be her eyes, to find her own eyes!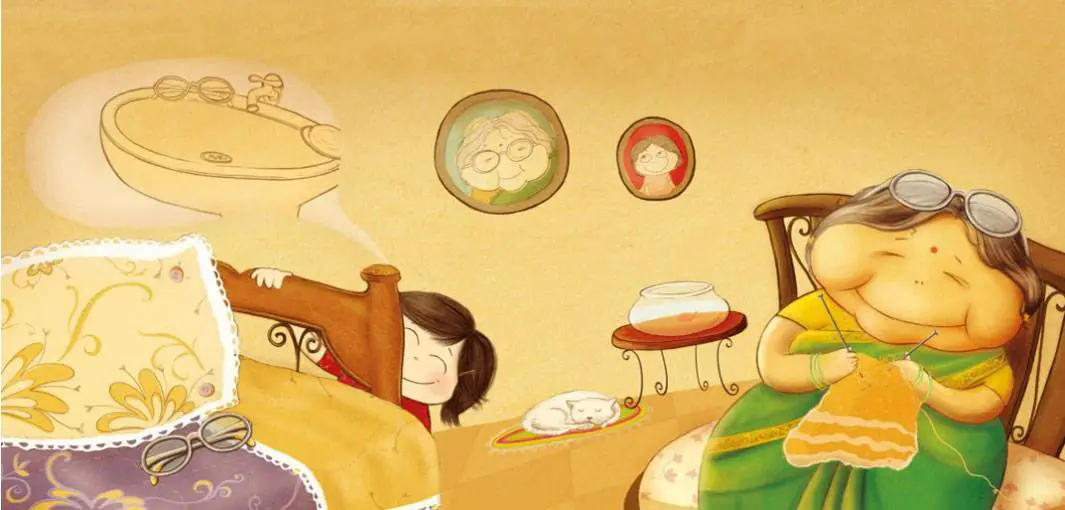 Sometimes her spectacles are in the bathroom. Or on her bed. Or on her head.
"Nani, " I say, "they are on your head!"
"Of course! How silly of me. Thank you, Richa dear, " she says with a giggle.
This time, though, I cannot find Nani's glasses. Not yet.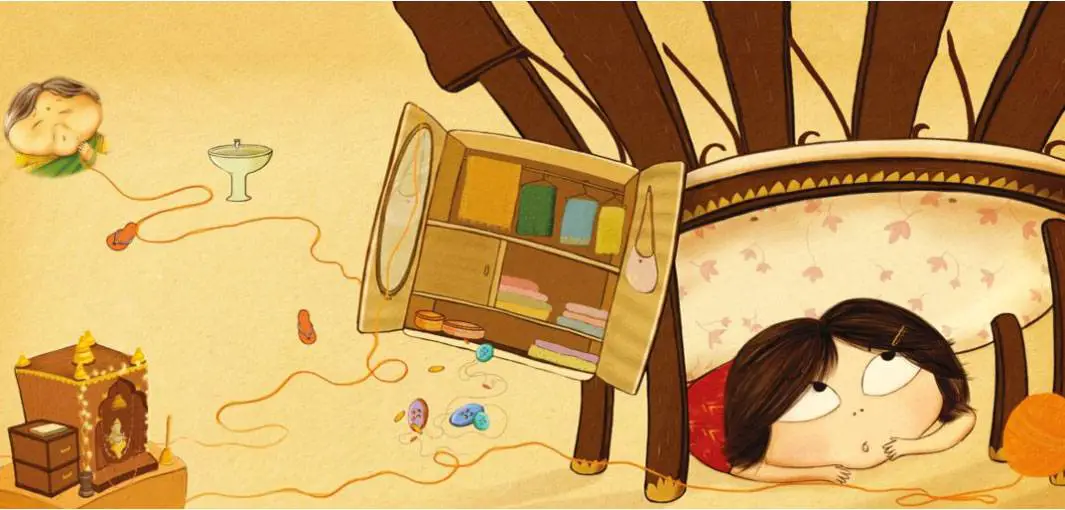 I have looked everywhere. In all the usual places. On her head, in the bathroom,
inside her cupboard, and on the puja shelf. I have looked under her favourite chair and on the dining table.
Nothing. No glasses. Where could they be ?
<End of excerpt>
Or read along the story below
About Pratham and Storyweaver
StoryWeaver, part of Pratham publishing is Indan non-profit organisation, is an open platform designed to be innovative and interactive. It invites both, the weaver of stories and the reader to connect and share the fascinating world of words and illustrations. They have a wonderfully large, collection of high quality books in many languages, and versions.
More Books by Pratham:
City of stories describes a sad city without any stories, then like floods after a drought, a city with too many stories, and finally finding balance. Nobody in the city has time to tell a story, until Didi and a little girl start a tidal wave of stories, that washes over everybody. A fascinating fable of transformation of a city without stories into the City of Stories.
See more books about Family below
---
Sponsored Links:
Note – if you sign up through these links, it doesn't cost you any extra, but FKB receives a small donation, which helps us move towards our aim of
FREE Hardcopies!  
All our posts are checked by Grammarly, the FREE online grammar checker (We still receive a donation even if you only sign up for the free account :-):