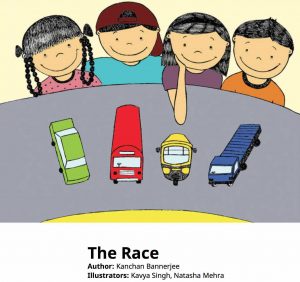 The Race is a short picture book, perfect for pre-schoolers and kindergarteners. The simple language and repetition makes it a nice book for beginner readers.
The book is 5 pages and 55 words, less than a minute, or around 5 to 10 minutes for a beginner reader.
Author: Kanchan Bannerjee, Illustrators: Kavya Singh, Natasha Mehra
Text from The Race (A Beginner Reader)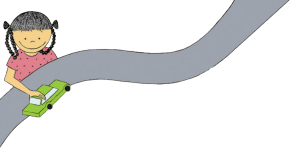 Four friends want to have a race with their toys.
Veen has a green car.
Meena has a yellow auto.
Sanju has a red bus.
Manju has a blue lorry.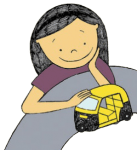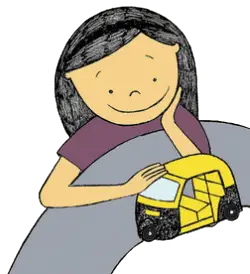 Ready 1-2-3, GO! Here comes Lucky. Ha-ha, Lucky has joined the race. Look, look! Lucky is the fastest of them all. Lucky wins the race.
<End of Book – The Race>
The Race is brought to us in creative commons by Pratham's Storyweaver platform and is available to share
Author: Kanchan Bannerjee, Illustrators: Kavya Singh, Natasha Mehra
https://www.storyweaver.org.in
About Pratham, Read India
Pratham Books was set up in 2004, as part of the Read India movement, a nation-wide campaign to promote reading among children. Pratham Books is a not-for-profit organization that publishes quality books for children in multiple Indian languages.
Pratham's mission is to see "a book in every child's hand" and democratize the joy of reading.
Pratham's books are available now in digital form on the Storyweaver platform.
More books from Pratham are available in our Pratham-Storyweaver category.
See our most recent books below
See our most popular books this month
---
Sponsored Links:
Note – if you sign up through these links, it doesn't cost you any extra, but FKB receives a small donation, which helps us move towards our aim of
FREE Hardcopies!  
All our posts are checked by Grammarly, the FREE online grammar checker (We still receive a donation even if you only sign up for the free account :-):


This site is hosted by Bluehost:

Leave a comment (it won't be public) if you want help getting your own website cost-effectively.