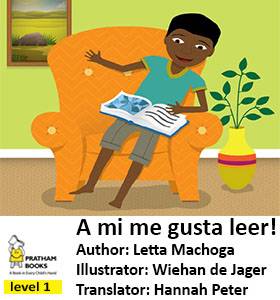 A mi me gusta leer! is the Spanish version of I like to read, A story about a boy who wants to read his book to someone but everyone is busy. This is a Spanish level 1 book from African Storybook, and brought to us by Pratham's Storyweaver Platform. This book is perfect for early readers as the book is full of colourful images and short repetitive text.
A mi me gusta leer! (Spanish), translated by Hannah Peter (© Hannah Peter, 2014), based on original story I Like to Read (English), written by Letta Machoga, illustrated by Wiehan de Jager, published by African Storybook Initiative (© African Storybook Initiative, 2014) under a CC BY 4.0 license on StoryWeaver. Read, create and translate stories for free on www.storyweaver.org.in
Text from A mi me gusta leer!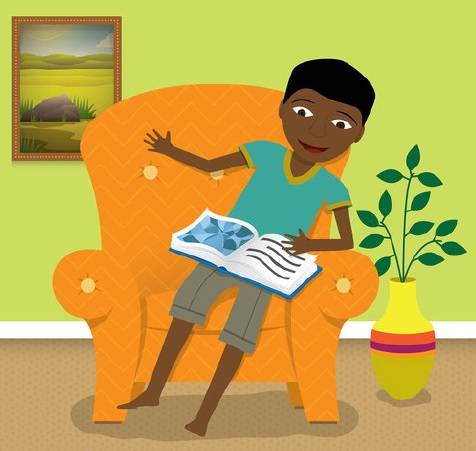 A mí me gusta leer.
¿A quién puedo leer?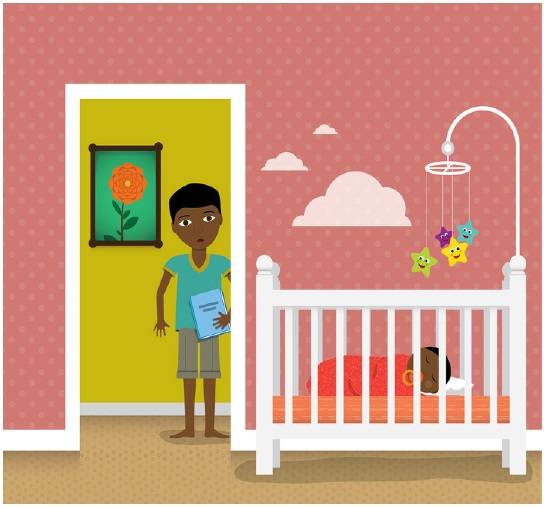 Mi hermana esta dormida.
¿A quién puedo leer?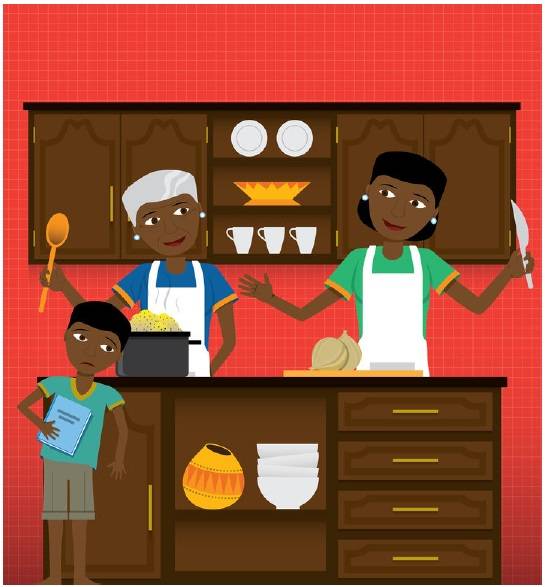 Mi mama y mi abuela estan ocupadas.
¿A quién puedo leer?
Mi papa y mi abuelo estan ocupados.
¿A quién puedo leer?
¡Puedo leer a mí mismo!
<end A Mi Me Gusta Leer, the Spanish version of I like to Read>
About Pratham, Read India
Pratham Books was set up in 2004, as part of the Read India movement, a nation-wide campaign to promote reading among children. Pratham Books is a not-for-profit organization that publishes quality books for children in multiple Indian languages. Pratham's mission is to see "a book in every child's hand" and democratize the joy of reading.
Pratham's books are available now in digital form on the Storyweaver platform.
I Like to Read in English Version

See more Pratham books' Storyweaver below
See more books in Spanish below
---
Sponsored Links:
Note – if you sign up through these links, it doesn't cost you any extra, but FKB receives a small donation, which helps us move towards our aim of
FREE Hardcopies!  
All our posts are checked by Grammarly, the FREE online grammar checker (We still receive a donation even if you only sign up for the free account :-):