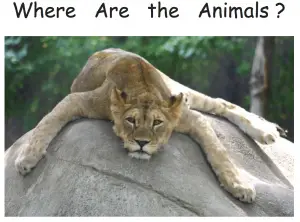 Where Are The Animals is a short book about animals and where they live. Perfect for learning to read, sight words, and reading with very young children. Total words 48, 8 pages, a guided reading level B. This is another great creative commons book, brought to you by Mustard seed books.
Excerpt: 
The zebra is on the grass.
The duck is on the water <end of page 2>
Sample Page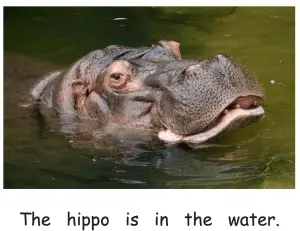 About Mustard Seed:
Founded in 1995 to provide community development work building low income houses, Mustard Seed provides a variety of community resources helping low income families. Director Rick Chan Frey, has a PhD in education at U.C. Berkeley and has been writing and presenting on the books project at a number of educational conferences.
"Check more Books about Animals by: Mustard Seed"
A very cute non-fiction book for early grades (aimed at Grade 1) about baby animals. Another great creative commons book from Mustard Seed Books.
A non-fiction book all about tigers. This book is levelled to guided reading Level H, for grades 1 to 2 with 245 words. Another great creative commons book from Mustard Seed Books.
A very cute account of a baby lion's day, aimed at young children or those learning to read. Another great Creative Commons book from Mustard Seed.
I See Colours – A short book with the phrase I see…. and animals of different colors. A nice short book for very small children and early readers.