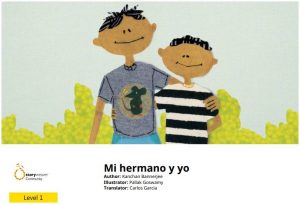 Mi hermano y yo – My Brother and Me Spanish – A short story where children needs to fill and answer the blanks with missing words. This is good for young readers to learn new words. A list of words with pictures is found at the end of the book that children will use in order to answer in the blanks.
Author: Kanchan Bannerjee, Illustrator: Pallak Goswamy
Text and Images from Mi hermano y yo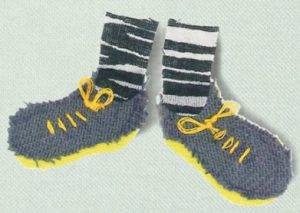 Este es Samir.
Está en cuarto.
Este soy yo.
Estoy en primero
Cada mañana
nos preparamos
para el colegio.
Ya sé abrocharme mi _ _ _ _ _ _.
Samir me ayuda
a ponerme mis _ _ _ _ _ _ _.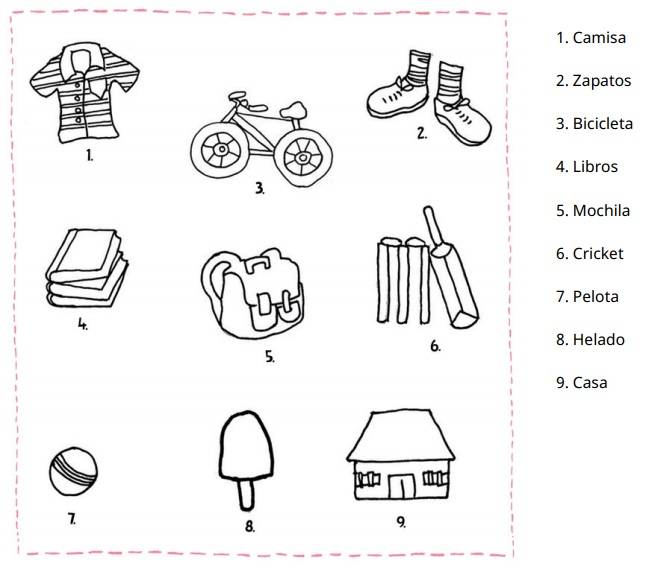 <end of sample>
Read the full book by selecting one of the buttons below the post.
Mi hermano y yo English version below:
Read the book in English here.
See more books in Spanish below