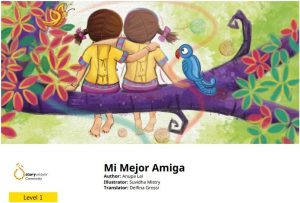 Mi Mejor Amiga – My Best Friend Spanish – A little girl plays with her reflection and considers it as her friend. A story about imagination this book is great for boosting your young readers imagination and creativity. This is a level 1 book from Pratham's Storyweaver licensed under creative commons.
Author: Anupa, Lal Illustrator: Suvidha Mistry
Text and Images from Mi Mejor Amiga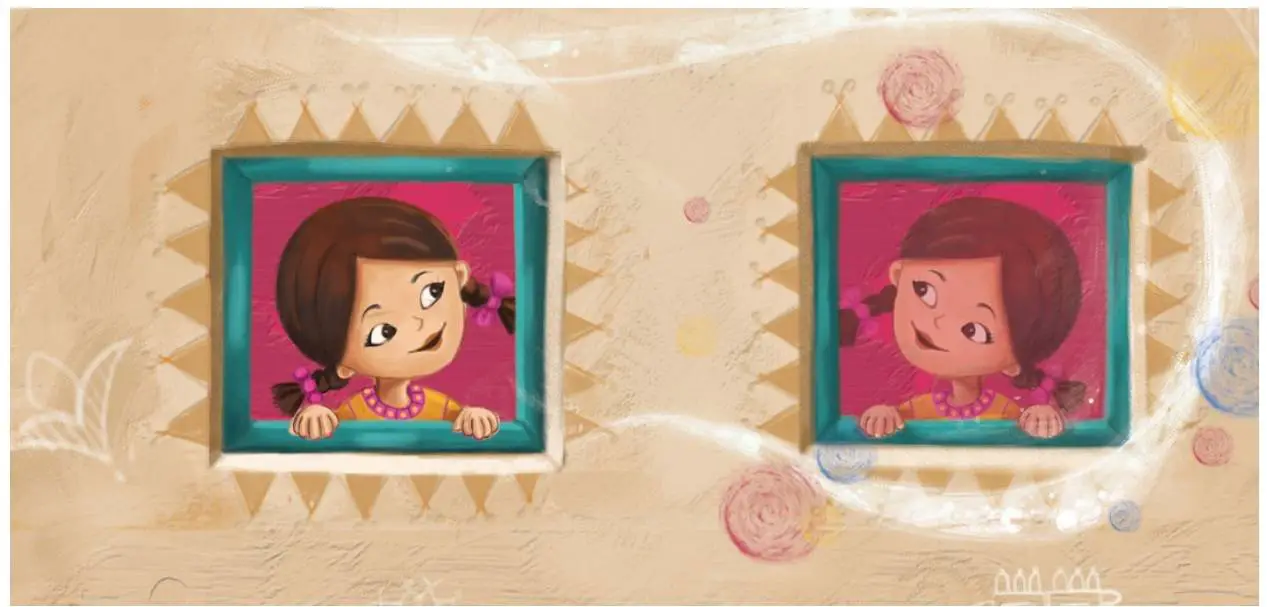 Tengo una amiga. Vive en mi casa.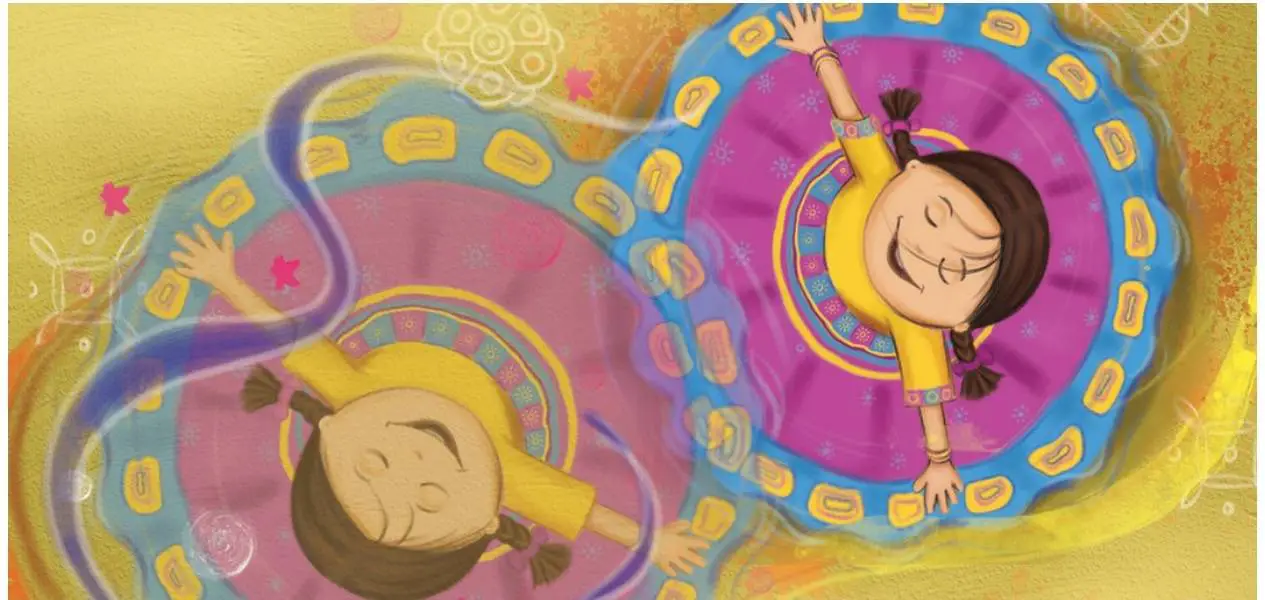 Soy feliz, ella también.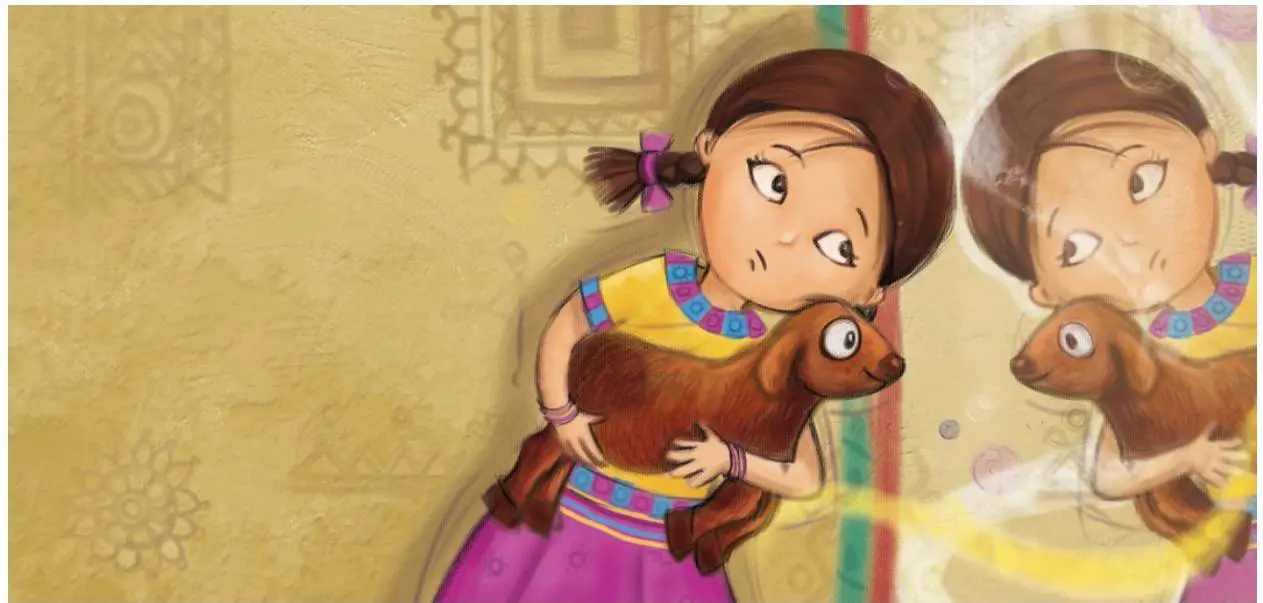 Cuando lloro, ella también llora.
Pero no puedo escuchar su voz. Mi amiga vive dentro del espejo
<end of sample>
Read the full book by selecting the buttons below the post.
Mi Mejor Amiga English Version below:
Read this book in English here.
See more books in Spanish below