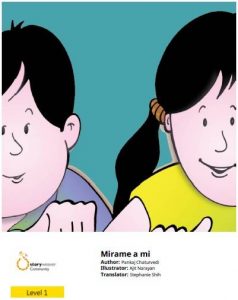 Mirame a mi this is the Spanish version of Look at me, a delightful book teaching children about their body parts and the fun ways to use it. This book also includes a brief explanation about the different senses and their uses. It has a lot of fun pictures showing the uses of each body parts; (ears, eyes, nose, hands, arms, mouth and more).
This is a Spanish Level 1 book brought to us by Pratham's Storyweaver, Licensed under Creative Commons, free to download and use providing attribution is given. Pratham's Level 1 books are perfect for young children who want to start reading. Level 1 books have many colourful pictures and a minimal amount of words, perfect for beginners.
Mirame a mi (Spanish), translated by Stephanie Shih, (© Stephanie Shih, 2017) from Look At Me (English),
by Pankaj Chaturvedi based on original story यह मैं हूँ (Hindi), written by Pankaj Chaturvedi, illustrated by Ajit Narayan, published by Pratham Books under a CC BY 4.0 license on StoryWeaver. Read, create and translate stories for free on https://www.storyweaver.org.in
Text from from Mirame a mi – Spanish Level 1 Book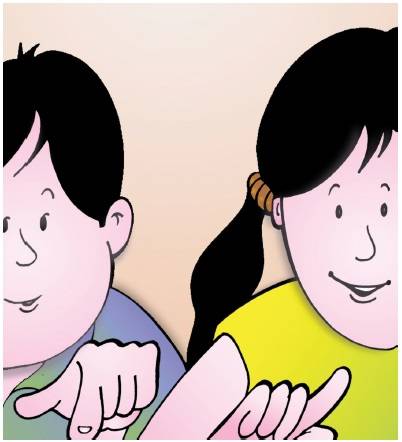 Miranos a nosotros.
¿Quieres ser nuestra amiga?
Mis piernas son muy fuertes. Yo puedo correr
rápidamente con mis piernas.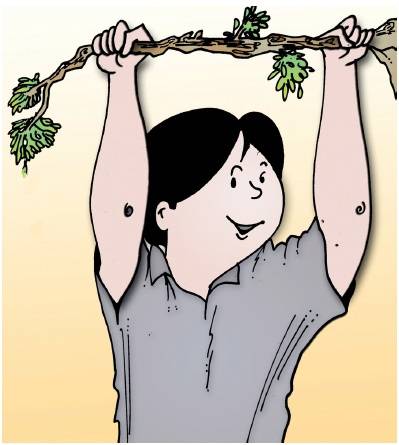 Yo puedo girar fácilmente con mis brazos.
A mi me gusta dibujar.
Yo uso mis manos para hacer dibujos de todos tipos.
¿Te pinto un cuadro?
Yo te puedo ver con mis ojos.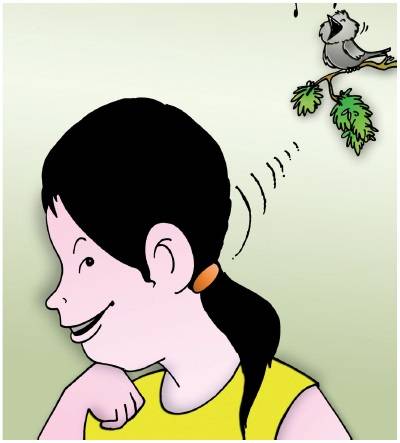 El pájaro canta una dulce melodia.
Yo lo puedo oir con mis orejas.
Yo creo que Mamá esta cocinado halwa.
Yo lo puedo oler con mi nariz.
¡Oh! Esta caña está demasiado dura. Pero mis dientes
son fuertes y con ellos puedo comerme la caña.
Es muy dulce.
Mi lengua lo acaba de probar.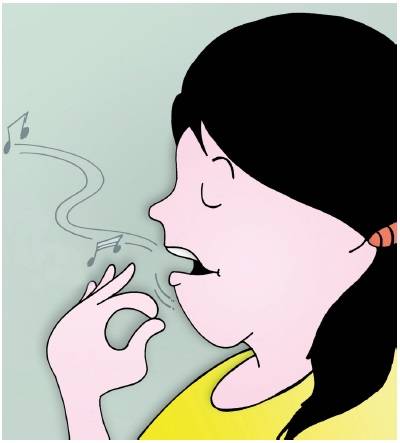 Yo puedo cantar.
¿Te canto una canción?
Mamá dice que yo tengo una voz preciosa. ¿De done
viene mi voz? ¿Viene de mi garganta?
<end of Text – Look at Me, Spanish>
About Pratham, Read India
Pratham Books was set up in 2004, as part of the Read India movement, a nation-wide campaign to promote reading among children. Pratham Books is a not-for-profit organization that publishes quality books for children in multiple Indian languages. Pratham's mission is to see "a book in every child's hand" and democratize the joy of reading.
Pratham's books are available now in digital form on the Storyweaver platform.
Read Mirame a Mi- Look at Me in These Versions Below.
English Version
French Version
See more books in Spanish below
See more Pratham Storyweaver's Books below
---
Sponsored Links:
Note – if you sign up through these links, it doesn't cost you any extra, but FKB receives a small donation, which helps us move towards our aim of
FREE Hardcopies!  
All our posts are checked by Grammarly, the FREE online grammar checker (We still receive a donation even if you only sign up for the free account :-):