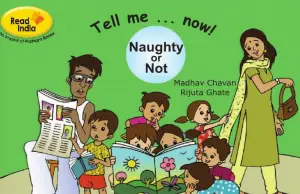 Naughty or Not is a fun read for young children, and entertaining for toddlers. Are they being good today, or naughty? Learn interactively through interesting questions and answers.
This is another great creative commons book from Pratham and Storyweaver.
Pratham's Recommended Age Group: 3-6 years
Naughty or Not by Madhav Chavan
Illustrations: Rijuta Ghate
Text and Images from Naughty or Not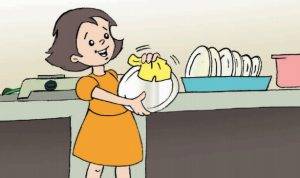 Am I a good boy
Yes, you are a good boy.
Am I a sweet girl?
Yes, sometimes you are
a sweet girl.
Is he a bad boy?
Yes, sometimes he is a bad boy.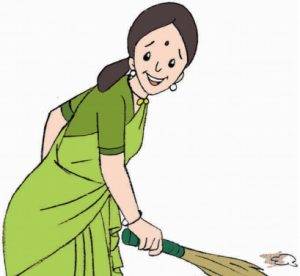 Is she a naughty girl?
Sometimes she is very naughty.
Is he a quiet boy?
likes noise.
You are the best.
THE END
About Pratham
Pratham Books is a not for-profit publisher that produces high quality and affordable children's books in English and Indian languages. Their digital branch Story-weaver has a range of wonderful books – translated into many languages and versions, since the CC license permits derivatives, and the site provides a great editor. Try making your own story, either a derrivitive or something completely new – cisit them at https://storyweaver.org.in/ – then send us a copy and we'll help you distribute it!
About Storyweaver
Pratham's platform Storyweaver allows people to read, create, translate, and make variations of books. They have thousands of books, and images, which people can make their own books from and share them with others. All the books provided by Pratham are licensed as creative commons, that is they are free to be shared. The only restriction is that all resulting work must be shared in the same way, and due credit must be provided to the original creators (CC-BY-SA).
More Books From Storyweaver:
More books from Pratham and Storyweaver available here: https://freekidsbooks.org/storyweaver-pratham/
This book is CC-BY-3.0 licensed.
More Creative Commons Books are available here: https://freekidsbooks.org/license/creative-commons/
---
Sponsored Links:
Note – if you sign up through these links, it doesn't cost you any extra, but FKB receives a small donation, which helps us with our project to buy more FREE Hardcopies   for kids who need them

All our posts are checked by Grammarly, the FREE online grammar checker (We still receive a donation even if you only sign up for the free account :-):