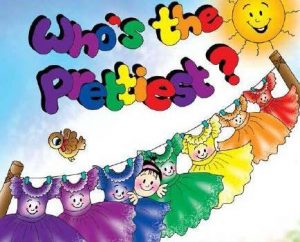 Who's the Prettiest – A little girl has seven dresses, one for each day of the week and one for each colour of the rainbow. But, all the dresses argue about who is the prettiest. They cannot even stand to be next to each other in the closet or on the washing line. What will happen, how will they sort this issue out?
A beautifully illustrated children's story about the foolishness of bickering and jealousy, including colour recognition and days of the week.
Author: Janaki Sooriyarachchi
Excerpt from Who's the Prettiest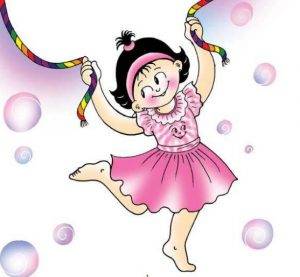 Sethni was a little girl. She had seven pretty dresses in the seven colours of the rainbow. She wore them on the seven days of the week.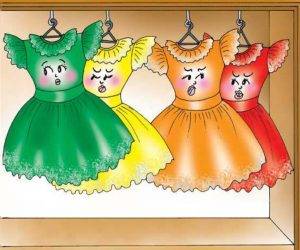 She wore the violet dress on Sunday.
She wore the indigo dress on Monday.
She wore the blue dress on Tuesday.
She wore the green dress on Wednesday.
She wore the yellow dress on Thursday.
She wore the orange dress on Friday.
She wore the red dress on Saturday.
<End of page 1>
This story can make a nice bedtime read for children leaving them with a good lesson to remember while they sleep, approximately 10 minutes reading time.
About the Author: Janaki Sooriyarachchi is a highly respected author from Sri Lanka with an exceptional community spirit. She demonstrates her value for contribution by continuing to make her books available for free for download at www.tikiri.com, some of which are reproduced here with Tikiri's permission.
See more books about Values below
See more books by Janaki Sooriyarachchi below
---
Sponsored Links:
Note – if you sign up through these links, it doesn't cost you any extra, but FKB receives a small donation, which helps us with our project to buy more FREE Hardcopies   for kids who need them

All our posts are checked by Grammarly, the FREE online grammar checker (We still receive a donation even if you only sign up for the free account :-):