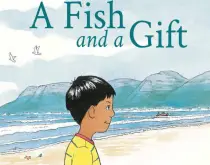 A Fish And A Gift – Yusuf waits on the beach while Papa pushes out his boat. Surfers, turtles and sharks come from the sea. What will Papa bring back for Yusuf? A tale of a fisherman and his family. Another great Creative Commons book from Bookdash.
By: Liesl Jobson, Jesse Breytenbach, Andy Thesen
Text and Images from A fish and a Gift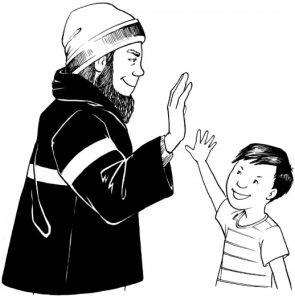 One special Friday Yusuf 's father gets dressed
before a flicker of light brightens the sky. He
pulls on his heavy weather-proof jacket and
the green woollen cap that covers his ears. He
waves his boy goodbye. Yusuf 's eyes brighten
when Papa says, "Today is the day I will catch a
fish and bring a gift home for you."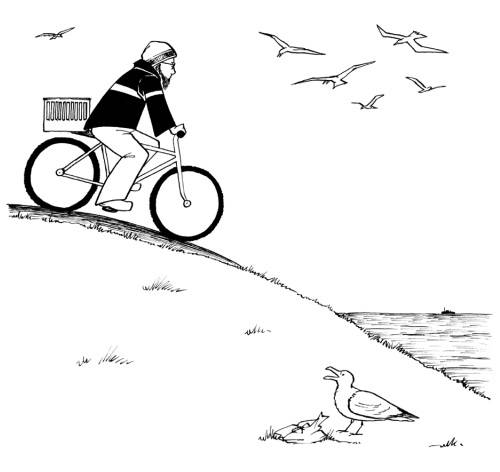 A fish and a gift? Oh, what will it be? Papa cycles down to Muizenberg Beach. Squeak squeak go the wheels all the way to Surfer's Corner.Gulls circle the sky.
"Whaaat? Whaaat? Whaaat?" they cry. "What will you bring back for Yusuf?" Papa rings his bell. "Wait and see what it will be!"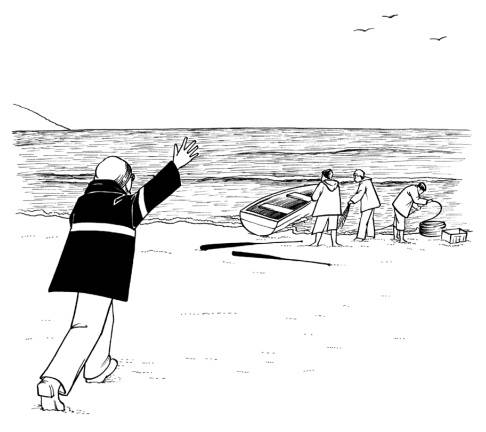 The fishermen watch the sun rise. They check
their nets. They check their oars. They listen
to the wind. They drag their boats down to
the water. Yusuf 's grandfather, Oupa Salie was
a treknet fisherman. Before him his father,
Oupagrootjie Ridwaan, knew the sea too.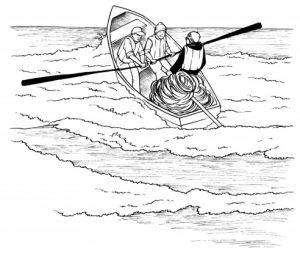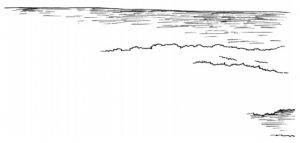 The boat rides into the waves. Papa's arms stretch to the oar.
His leg braces against the side. His neck strains,
his back muscles ripple. Papa sings as he works:
"Drop and swish. Find a fish. Pull and plop. Don't you stop."
<end of sample>
Or read along the video below
About Book Dash 
Book Dash gathers professional creatives – writers, illustrators, designers, editors – who volunteer to create high-quality children's books that anyone can freely download, translate, print and distribute. Most of the work is done on a Book Dash day, when small teams work for over twelve straight hours, each producing a new book.
Why Book Dash?
Books purchased from publishers cost too much. In order to distribute more books for South African children, Book Dash participants work as publishers in a single day, having a book with no publishers mean the book will be a lot cheaper the only cost will be printing the books. With these, anyone can run sponsored prints and the finished books can be handed to children.
Every child should have a hundred books when they reach the age of five. that means handing down 600 million free books to South African children who probably could not afford to buy them, More children grow up not learning how to read and write well, and every day we lose more of these children. Let us not neglect these children and help them overcome poverty by first teaching them how to read and to enjoy the worlds that a book can open up.
See more books by Book Dash below
See more books about Family below
---
Sponsored Links:
Note – if you sign up through these links, it doesn't cost you any extra, but FKB receives a small donation, which helps us with our project to buy more FREE Hardcopies   for kids who need them

All our posts are checked by Grammarly, the FREE online grammar checker (We still receive a donation even if you only sign up for the free account :-):