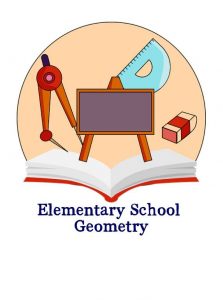 This workbook provides explanations and exercises stepping through aspects of elementary school geometry from drawing a line and defining a point, up to an introduction to Pythagoras' theorem, irrational numbers, and fractals. A perfect workbook for homeschooling, classroom use where no prescribed text is available, or for after-school study to help re-enforce the concepts learned at school. Elementary School Geometry provides simple easy to understand explanations and exercises to consolidate.
Geometry is a wonderful discipline to engage a love of maths, especially for those not numerically orientated since it is a graphical or visual representation of the essential basis for many mathematical proofs. This is a perfect guide for parents or teachers working with a child to explain the amazing field of geometry.
The book is based on the classic concepts from Euclid's Elements.
This book is brought to us by Wikibooks, and is available in the creative commons with a GNU free document license.
Chapters in Elementary School Geometry: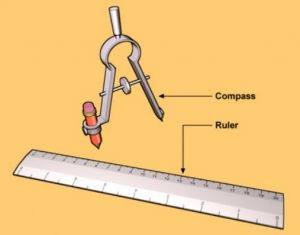 Introduction
Our tools: Ruler and compass
Points
Lines
Constructing an equilateral triangle
Copying a line segment
Constructing a triangle
Why the constructions are not correct? The Side-Side-Side congruence theorem Copying a triangle
Copying an angle
Bisecting an angle
The Side-Angle-Side congruence theorem Bisecting a segment
Some impossible constructions Pythagorean theorem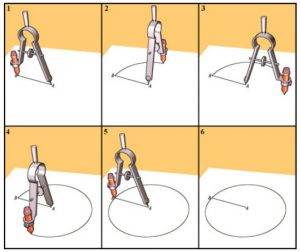 Parallel lines
Squares
A proof of irrationality
Fractals
What next?
Notation
See more Wikibooks in downloadable format here – https://en.wikibooks.org/wiki/Category:Books_with_PDF_version
See more books on Mathematics in our Maths Category.
See more books from Wiki on FKB in our Wiki category.
---
Sponsored Links:
Note – if you sign up through these links, it doesn't cost you any extra, but FKB receives a small donation, which helps us move towards our aim of
FREE Hardcopies!  
All our posts are checked by Grammarly, the FREE online grammar checker (We still receive a donation even if you only sign up for the free account :-):


This site is hosted by Bluehost:

Leave a comment (it won't be public) if you want help getting your own website cost-effectively.