How Do You Feel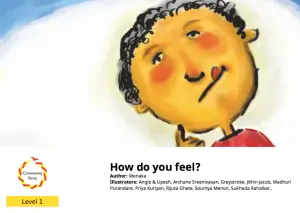 is a book about recognizing emotions, suitable for young children. Each page simply has an emotion on it, and a picture of someone feeling it. This is perfect for pre-school children, and opens up discussion for the children about emotions, how it feels, how others feel, and what to do about it.
Author: Menaka
Illustrators: Angie & Upesh, Archana Sreenivasan, Greystroke, Jithin Jacob, Madhuri Purandare, Priya Kuriyan, Rijuta Ghate, Soumya Menon, Sukhada Rahalkar..
Sample Page from How Do You Feel: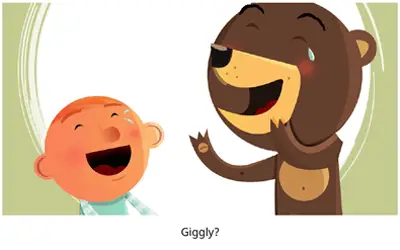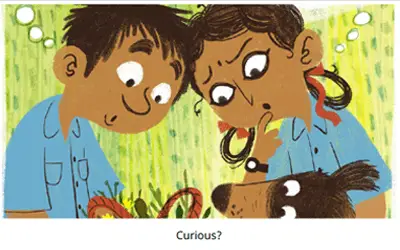 <End of Sample Page  from How Do You Feel>
Here's some ideas for activities or for how to use the book:
Show the page without the text and have children guess the emotion.
Ask children to talk about a time they felt this emotion.
Ask children to discuss emotions in the book that they have experienced which make them feel good or feel bad and why.
List the emotions in the book as what the children think are those that make them feel good or bad and ask them if there are other emotions they can think of they have felt to add to the list.
This is a creative commons books from Pratham's Storyweaver platform, and can be modified, re-created, or transmitted in many different forms, providing credit is provided to the creators, and the resulting work is transmitted in the same way.
If you want to know more about Pratham and Storyweaver, or use their book creation platform, see the author link on this post.
About Storyweaver
Pratham's platform Storyweaver allows people to read, create, translate, and make variations of books. They have thousands of books, and images, which people can make their own books from and share them with others. All the books provided by Pratham are licensed as creative commons, that is they are free to be shared. The only restriction is that all resulting work must be shared in the same way, and due credit must be provided to the original creators (CC-BY-SA).
More Books From Storyweaver: