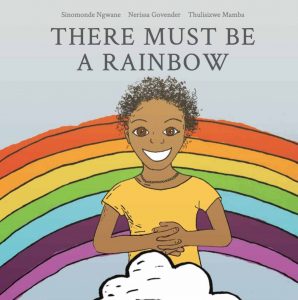 There Must Be a Rainbow is a story about being positive in the face of adversity. The whole village is ravaged by storms, and there is so much damage everyone is distraught, but one little girl sees things differently. Find out more – download or read online on the buttons below the post, or read the text below.
This book was brought to us by BookDash. BookDash produces great quality picturebooks from volunteers. These are mostly easy readers aimed at young children and those learning to read, most are an average of 5 minute reading time. See lots more books from BookDash in our BookDash Category. 
If you are looking for more inspirational children's stories, see more in our Inspiration category.
Text from There Must Be A Ranibow – A story about being positive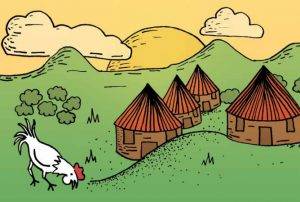 Nestled in the Kingdom of the Zulu is a magnificent place called the Valley.
A little girl called Jabulile lives here. Jabulile was always a happy child. She was also curious, and full of questions about life.
Everything fascinated her.
Jabulile's father was a mielie farmer. Her mother was a teacher. They taught her to dream big dreams. Jabulile's biggest dream was to help people.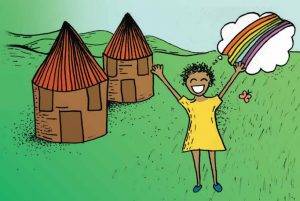 Everyone in the village was Jabulile's friend, especially the elders. They taught her about the wise men and women who once lived in the Valley. Jabulile also wanted to be wise.
One awful day, the clouds began to gather over the Valley. Everything grew dark and grey. An ugly storm swept over the land.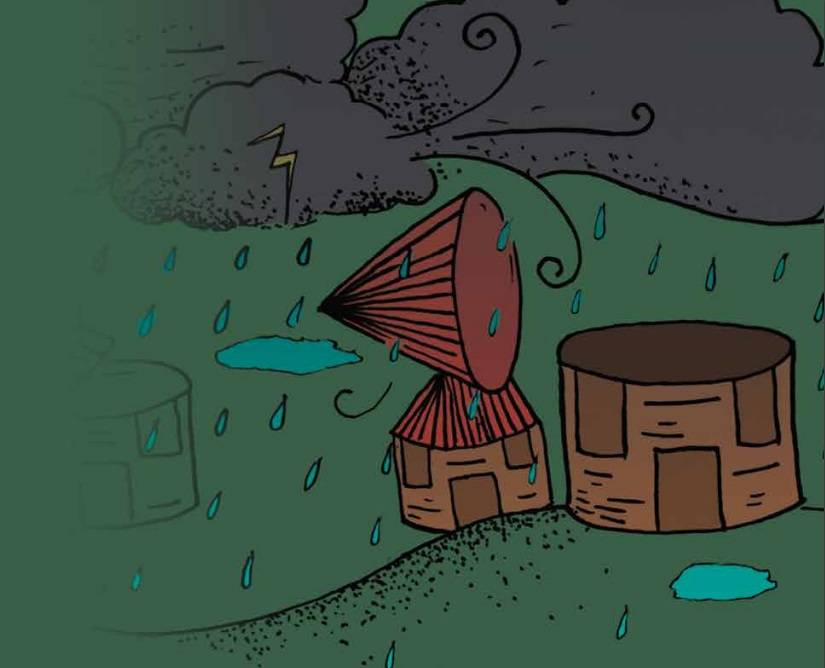 Great gusts of wind blew the roofs off the huts. All the animals lost their homes. It was a very sad day.
The village folk cried, "What shall we do now?" "All the crops are ruined!" cried the farmers. "Our homes are gone!" said the elders.
All hope seemed lost. But Jabulile remembered something her wise father once told her.
<End of sample from There Must Be a Rainbow>
You can also follow and read along with the video below
About Book Dash
Book Dash gathers professional creatives – writers, illustrators, designers, editors – who volunteer to create high-quality children's books that anyone can freely download, translate, print and distribute. Most of the work is done on a Book Dash day, when small teams work for over twelve straight hours, each producing a new book.
Why Book Dash?
Books purchased from publishers cost too much. In order to distribute more books for South African children, Book Dash participants work as publishers in a single day, having a book with no publishers mean the book will be a lot cheaper the only cost will be printing the books. With these, anyone can run sponsored prints and the finished books can be handed to children.
Every child should have a hundred books when they reach the age of five. that means handing down 600 million free books to South African children who probably could not afford to buy them, More children grow up not learning how to read and write well, and every day we lose more of these children. Let us not neglect these children and help them overcome poverty by first teaching them how to read and to enjoy the worlds that a book can open up.
About Creative Commons
Content under Creative Commons licenses can be downloaded, translated and can even be used to create new stories ‐ provided you give appropriate credit, and indicate if changes were made. To know more about this, and the full terms of use and attribution, please visit the following.
See more Inspirational below
See more books by Book Dash below
---
Sponsored Links:
Note – if you sign up through these links, it doesn't cost you any extra, but FKB receives a small donation, which helps us with our project to buy more FREE Hardcopies   for kids who need them

All our posts are checked by Grammarly, the FREE online grammar checker (We still receive a donation even if you only sign up for the free account :-):