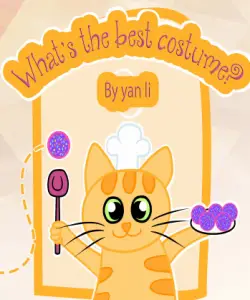 What's the Best Costume covers a costume party for the animals, some animals choose to dress up and some don't, no matter what, the underlying message is to be proud of who you are, you are unique and you are you.
Another great rhyming book with a moral brought to us by Yan Li. See Yan Li's other book about being tidy available free on our site here: https://freekidsbooks.org/welcome-to-my-home-a-picture-book-about-being-tidy/
Sample Text From Who's the Best Costume?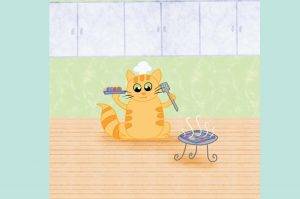 Allie is a little kitty cat
Who cooks and wears a chef's hat.
What she loves most is baking.
Can you guess what she's making?
She shapes dough into balls, stars, or squares.
She decorates her cookies with faces or bears.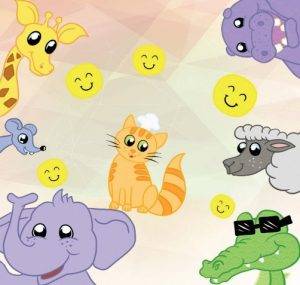 Allie's smiley face cookies are the best.
They taste better than all the rest!
All Allie's neighbors love her cookie's sweet crunch.
They eat them with breakfast or dinner or lunch.
Each cookie is baked with love and a smile,
which makes their hearts happy for a really long while.
<End of Page 2>
Read the full book by selecting the links below the post for read online flipbook or to download the pdf version to read offline later.
Please leave Yan Li a comment about your thoughts on the book, did you like it? Why?
See our most recent books below:
See this months most popular books below
---
Sponsored Links:
Note – if you sign up through these links, it doesn't cost you any extra, but FKB receives a small donation, which helps us move towards our aim of
FREE Hardcopies!  
All our posts are checked by Grammarly, the FREE online grammar checker (We still receive a donation even if you only sign up for the free account :-):


This site is hosted by Bluehost:

Leave a comment (it won't be public) if you want help getting your own website cost-effectively.