In this book you'll meet king penguins, chinstrap penguins, and one lonely macaroni.
As seen through the eyes of the oakum boys, which are what king penguin babies are before they grow up.
A short book for young children and beginner readers.
All of these penguin species (and a few more) are found in Antarctica, the coldest, driest, windiest place on earth. It takes some very special qualities to survive in this harsh landscape. But if you are lucky enough to visit here, you will find that no matter how alike the penguins seem, each one is different – and all of them are special.
We hope that by learning about these amazing animals, future generations will want to protect them as much as we do.
Text From Feathered Friends – A Picture Book About Penguins for Young Children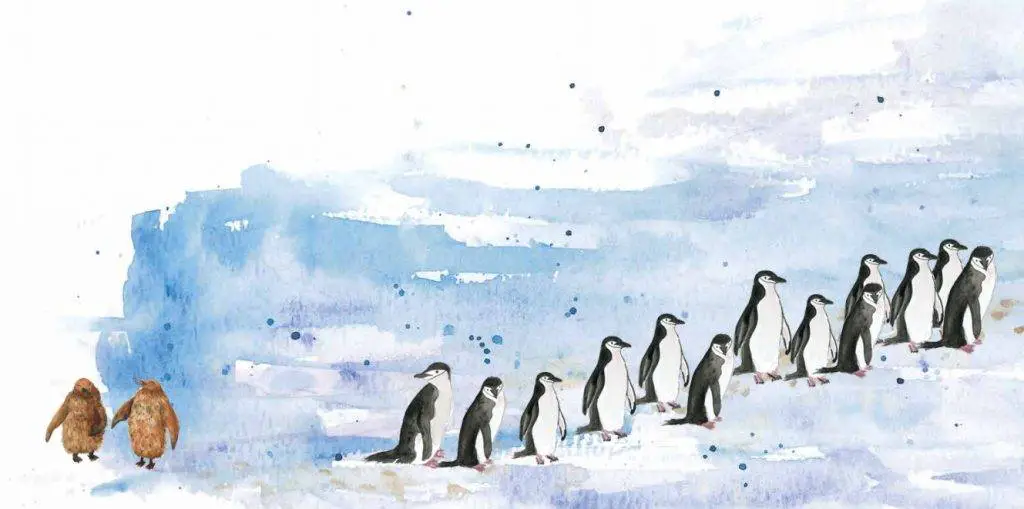 We are the oakum boys. We do everything together.
Penguins don't fly, they swim. But we're too young to swim.
So we walk.
One day we went for a long walk.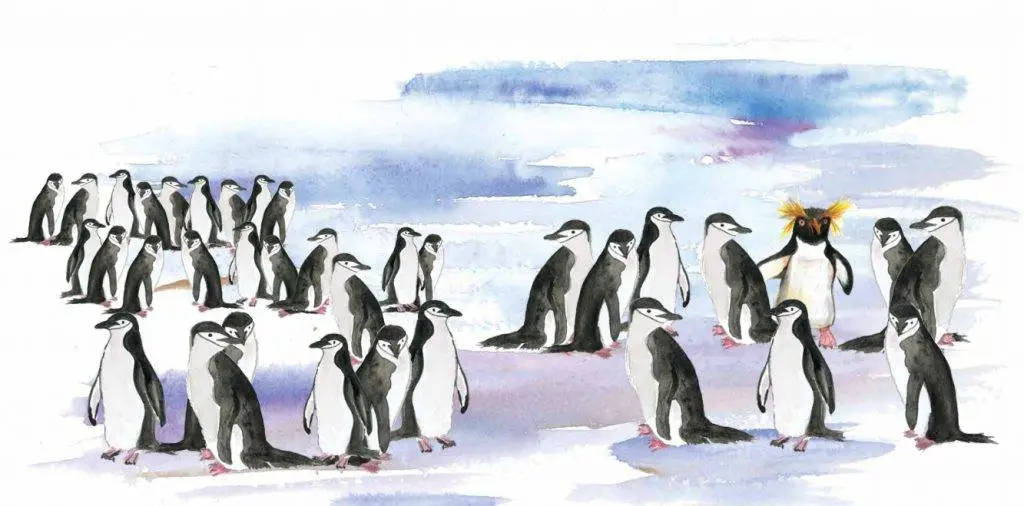 We walked and walked. Until we saw something new.
He's got something on his head!
You're changing!
So are you!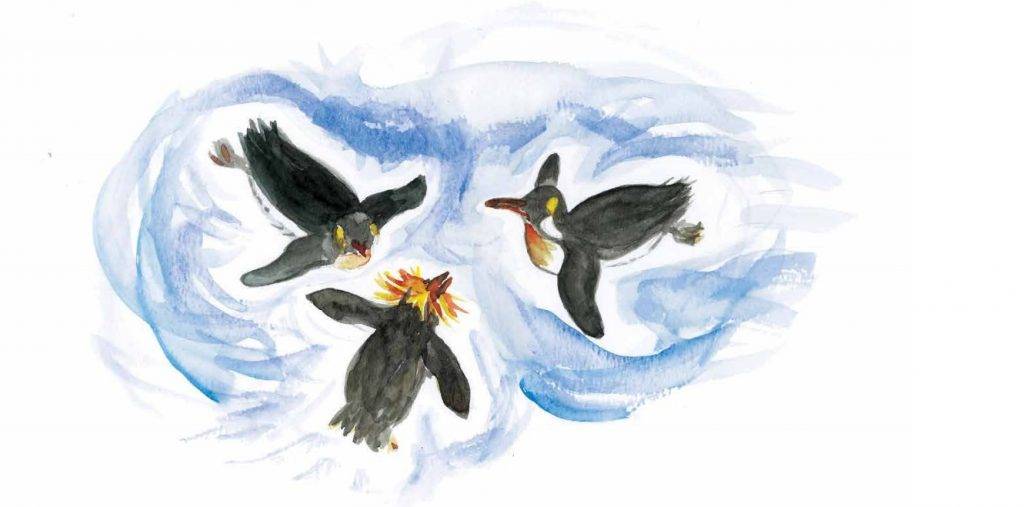 It's not so bad!
It's not so cold!
But who's going to teach us to swim?
I will!
<End of book>
School and Kindergarten Project Ideas about Penguins
Create some art projects around penguins, for example, paper mache penguins, paper plate penguins, or fingerprint penguins.
Look up the different type of penguins featured in this book.
Create your own non-fiction picture book about penguins (don't forget to send it to us for review and possible publishing!).
If you enjoyed this book see more like this in our  BookdashCategory.
Or see more books abour marine life, in our Sea Creatures Category.
Or see our books from Science Category
---
Sponsored Links:
Note – if you sign up through these links, it doesn't cost you any extra, but FKB receives a small donation, which helps us move towards our aim of
FREE Hardcopies!  
All our posts are checked by Grammarly, the FREE online grammar checker (We still receive a donation even if you only sign up for the free account :-):


This site is hosted by Bluehost:

Leave a comment (it won't be public) if you want help getting your own website cost-effectively.