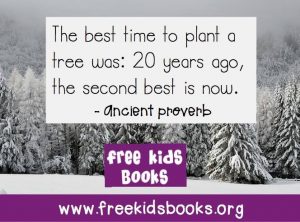 An inspiring quote about trees, and we have three really inspiring books on the site about trees! The first two, children's biographies, show how one person's actions can go a long way. If we even complete the smallest task like planting a tree, but we do this over and over again, we can literally change the world! Or, as we see in the third story, a folktale with an important moral, we see how can change our own world too, by planting trees, by working hard, and by completing simple actions and steps.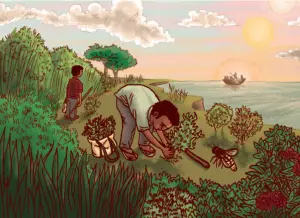 Jadav 'Mulai' Payeng, completely changes the eco-system near his home, creating a forest from wasteland, providing a home to many animals, birds, and plants, by simply planting trees, one tree at a time. An inspiring biography for children about conservation, and contribution.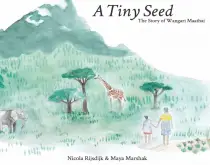 Wangari Maathai understood that a lot can be achieved for the world by planting a tiny seed and letting it grow. Through her belief and her dreams for her country and people, she became the first black woman to win the Nobel Prize.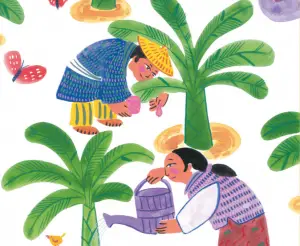 In The Magic Powder, a delightful folktale from Myanmar, we learn a very important lesson, as a young man studying alchemy finds out how to turn earth into gold by following the advice of his wise father in law.
Hope we continue to give you inspiration like these Inspiring Quote About Trees, here are more related books below Free to download from FKB.
inspiring quote about trees from FKB