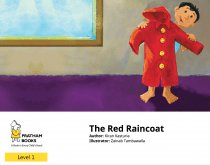 The Red Raincoat – A present of a new raincoat makes Manu wish for Rain. This book combines rhyme, days of the week, and weather for a great learning experience. Another great creative commons book from Storyweaver.
Also available in German.
By: Kiran Kasturia, Zainab Tambawalla
Sample Page from The Red Raincoat: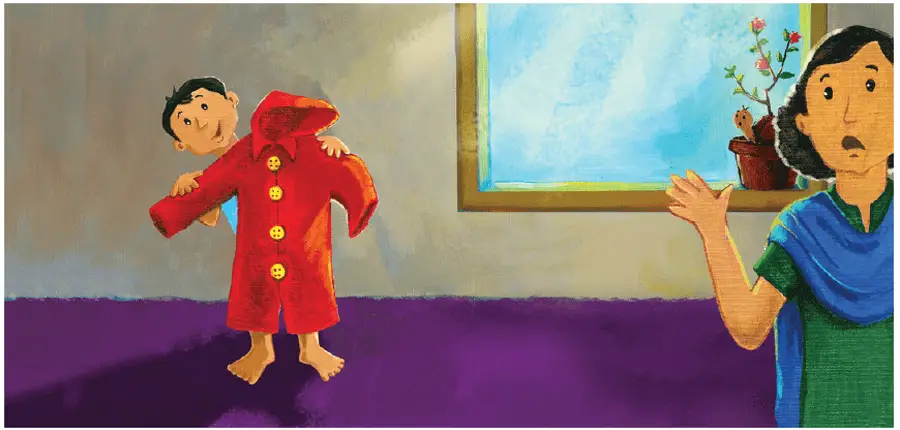 On Sunday, Manu's parents got him a red raincoat.
"Ma, may I wear it now?" asked Manu.
"No, my dear, the rains are near, but just now the sky is clear," said Ma.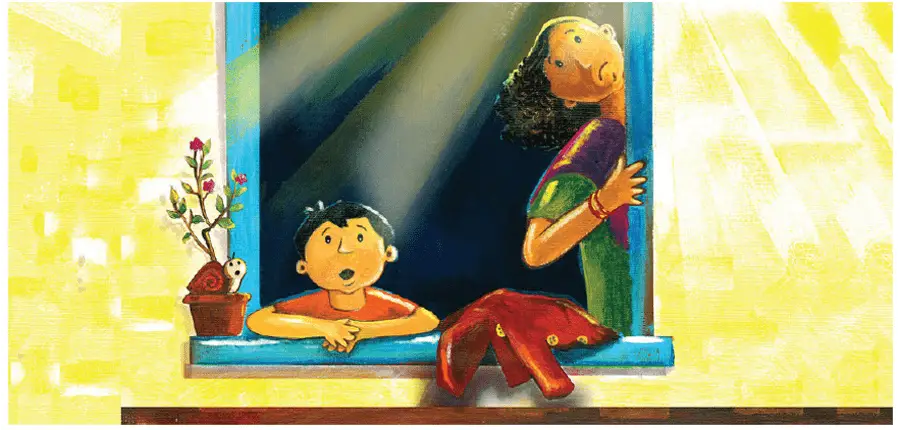 Monday was bright and sunny.
"WILL it rain today, Mummy?" asked Manu.
"No Manu, not today. If you wear your raincoat, you will look quite
funny!" said Ma.
<End of Sample Page from The Red Raincoat>
About Pratham Books
Pratham Books goes digital, FKB  is helping with their aim to get a book in every child's hand!
Storyweaver, their digital platform is provided to weave a whole new chapter in the realm of multilingual children's stories. Knitting together children, authors, illustrators and publishers. Folding in teachers, and translators. Creating a rich fabric of openly licensed multilingual stories for the children of India and the world. Their unique online platform, StoryWeaver, is a playground where children, parents, teachers and librarians can get creative, using the resources to make your own unique books online.
About Creative Commons
Content under Creative Commons licenses can be downloaded, translated and can even be used to create new stories ‐ provided you give appropriate credit, and indicate if changes were made. To know more about this, and the full terms of use and attribution, please visit the following.
About Storyweaver
Pratham's platform Storyweaver allows people to read, create, translate, and make variations of books. They have thousands of books, and images, which people can make their own books from and share them with others. All the books provided by Pratham are licensed as creative commons, that is they are free to be shared. The only restriction is that all resulting work must be shared in the same way, and due credit must be provided to the original creators (CC-BY-SA).
More Books From Storyweaver:
Read more about Storyweaver here: https://freekidsbooks.org/storyweaver-setting-stories-free-for-children-everywhere/