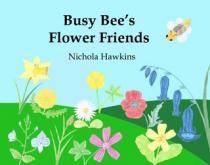 Busy Bee's Flower Friends – Busy Bee flies to different flowers, along the way children can learn about the different attributes of each flower.
This book is a beautiful nature lesson and to top it off, at the end of the book there are some great exercises and suggested activities for flower recognition.
Author: Nicola Hawkins
Text and Images from Busy Bee's Flower Friends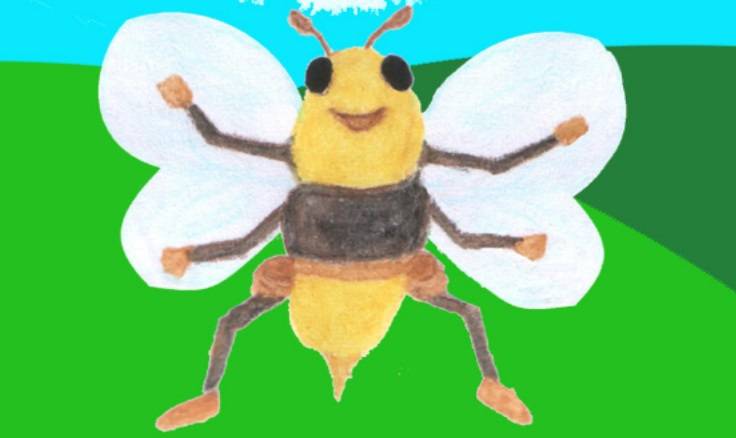 Busy Bee is very busy.
She has to visit lots of flowers to get nectar and pollen so that she can make honey.
Can you help her to find all the flowers?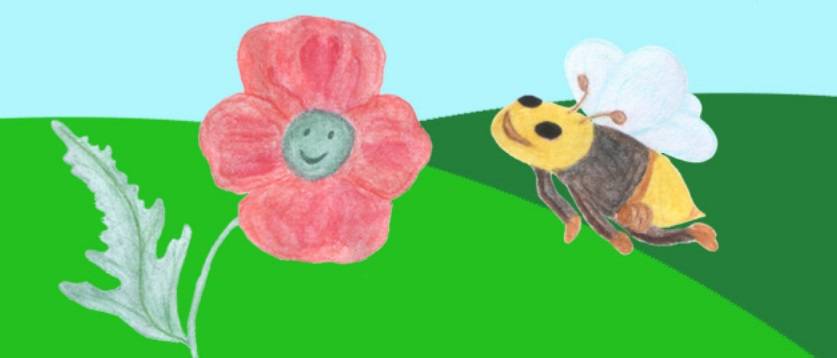 First, she goes to see a poppy.
The poppy has four red petals.
"Hello, Poppy," says Busy Bee. "Please may I have some nectar to drink, and some pollen to make into honey?"
"Why, of course you can," the poppy replies.
"Thank you," says Busy Bee. "Can I do anything to help you in return?"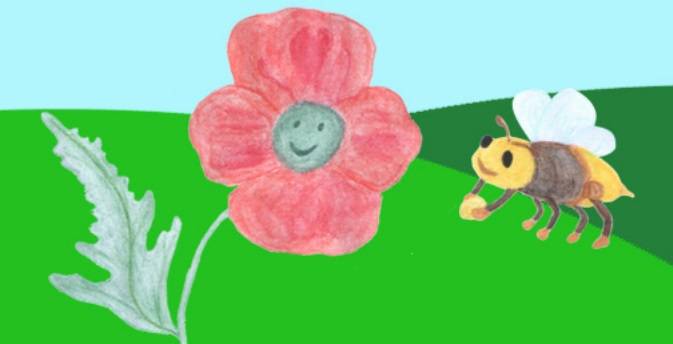 "Yes please," says the poppy. "I need you to carry some of the pollen to another poppy flower."
"Why is that?" asks Busy Bee.
"Pollen is special flower dust," the poppy explains. "Each flower needs pollen from another flower of the same kind so that it can make seeds."
"I see," says Busy Bee. "I shall find another poppy right away!"
And with that, Busy Bee buzzes off to find another poppy.
<end of page 3>
Read more books about Flowers below. 
Read more books about Nature below. 
---
Sponsored Links:
Note – if you sign up through these links, it doesn't cost you any extra, but FKB receives a small donation, which helps us move towards our aim of
FREE Hardcopies!  
All our posts are checked by Grammarly, the FREE online grammar checker (We still receive a donation even if you only sign up for the free account :-):


This site is hosted by Bluehost:

Leave a comment (it won't be public) if you want help getting your own website cost-effectively.