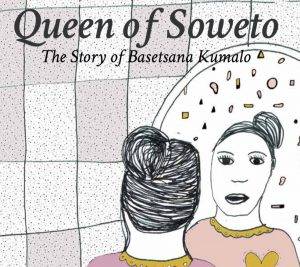 Queen of Soweto – Basetsana Kumalo is a beauty queen, but she's also so much more. She teaches us that true beauty is about having a heart filled with love and generosity. Her story shows us that if you have courage and determination, you can achieve your dreams – whatever they may be.
This book would make a great biography study for elementary children. Another great creative commons true story from BookDash.
Illustrated by Mia du Plessis
Written by Jessica Taylor
Designed by Marli Fourie
Sample Text From the Book
Basetsana Makgalemele was born in a township called Soweto. She was her parents' third daughter. They named her Basetsana, which means "girls". In Tswana culture, calling your daughter that means your next child will be a boy. This actually happened. Her parents' next child was a boy. Her parents, big sisters and younger brother all called her Bassie for short.
<End of Page 1>
More Books From Book Dash
Mrs Penguin's Perfect Palace – The Penguins are trying to build a perfect palace for Mrs Penguin, but something keeps going wrong. Eventually persistence and team work pays off. Another great creative commons book from Book Dash.
Little Ant loved to read! But ants don't read, they feed, or do they? Find out what happens to little ant and his love of reading, in this rhyming and wonderfully illustrated creative commons picture book by BookDash.
SpringLoaded What would happen if you invented a helicopter hat, or what about some spring loaded boots? This is a picture book WITHOUT WORDS, a great adventure in creativity for children to make up their own story to go with the images, and perfect for reluctant readers, illustrating that books are about telling a story, and passing on a message, there is much more to it than just words.