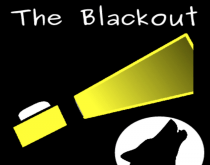 Tania And The Blackout – Tania's housing area suffers a blackout for the night because of a maintenance fault. The book club Tania that and her friends created comes up with a novel way to fill in the time without electricity. They entertain themselves and all the others in their area during the blackout time with some creative thinking. The text includes lots of illustrated examples of shadow puppets for interactive activities. A beautiful story about using imagination when technology fails. Another great book in the Tania series.
By: Kanika G
Sample Text From Tania And The Blackout:
Tania was enjoying her after school snack. Mama was reading a book. All was quiet except the sound of the fan. Suddenly the fan stopped working. There was plenty of sunlight coming through the large window. So, the fan was the only electrical appliance on in the room. <end if paragraph 2>
About the Author:
Kanika G is a physicist who began writing to entertain her daughter, a very successful hobby which led to the popular Tania series. She now has a large range of children's books enjoyed by many readers. You can read more abut Kanika here:  https://freekidsbooks.org/author-biography-kanika-g/ 
About the Tania Series
Kanika G is a physicist and mother of two. She started writing to entertain her first child when she was two. Each book would be read to her daughter, and this would form a critique and improvement cycle for the book. She now has over 30 Tania books and more books for young children and children learning to read.
Tania Series:
Read More about Tania on Free Kids Books here: https://freekidsbooks.org/tag/tania/
For All of Kanika's books on Free Kids Books, and more about the author see here: https://freekidsbooks.org/author/kanika-g/