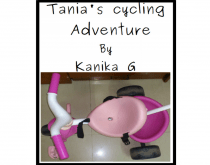 Tania's Cycling Adventure – Four year old Tania is riding her bike around the hotel where their family is on holiday. Her Mama told her to stay in sight while cycling around. Tania is a fairly good girl, she tries to do what she is told, but then something caught her interest and she she forgot all about being good…From Kanika G's series of short books for young children, about real adventures.
By: Kanika G
Sample Text From Tania's Cycling Adventure: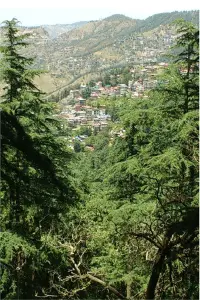 It was summer. The Month of May was unbearably hot in Bombay. So every year during the worst of the sweltering hot weather, Tania and her parents left the city for a week long vacation to a hill station.
This year they went to Shimla. Shimla is a hill station in the mighty Himalayan mountain range.
Tania an her parents where staying in a resort with sprawling grounds. The area around the hotel was surrounded by lush green cedar and pine forests.
The place was indeed very picturesque.
<End of Sample Text From Tania's Cycling Adventure>
About the Author:
Kanika G is a physicist who began writing to entertain her daughter, a very successful hobby which led to the popular Tania series. She now has a large range of children's books enjoyed by many readers. You can read more abut Kanika here:  https://freekidsbooks.org/author-biography-kanika-g/ 
About the Tania Series
Kanika G is a physicist and mother of two. She started writing to entertain her first child when she was two. Each book would be read to her daughter, and this would form a critique and improvement cycle for the book. She now has over 30 Tania books and more books for young children and children learning to read.
Tania Series:
Read More about Tania on Free Kids Books here: https://freekidsbooks.org/tag/tania/
For All of Kanika's books on Free Kids Books, and more about the author see here: https://freekidsbooks.org/author/kanika-g/