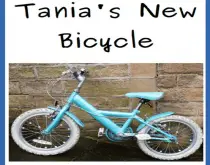 Tania's New Bicycle – Tania is big enough now to have a 'two wheel' bike! Her mama and papa buy her one, but can she ride it? A delightful tale of fear, courage, trust, and triumph. Will Tania learn to ride? Find out in this story, another great adventure with subtle but important lessons, in an event most of us can relate to. This is book 10 in The Tania Series.
By: Kanika G.
Sample Text From Tania's New Bicycle: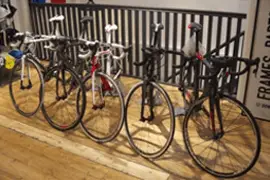 Tania was now quite adept at riding her tricycle. She was getting a little too big for it. Mama and papa thought it was time for her to graduate to a bicycle now. On Sunday mama and papa took Tania to the cycle store.
It was a huge store, with a large selection of cycles. There were big cycles and small cycles of many different colours. Some had bells, andsome had pretty bicycle baskets attached.
<End of Saample Text From Tania's New Bicycle>
About the Author:
Kanika G is a physicist who began writing to entertain her daughter, a very successful hobby which led to the popular Tania series. She now has a large range of children's books enjoyed by many readers. You can read more abut Kanika here:  https://freekidsbooks.org/author-biography-kanika-g/ 
About the Tania Series
Kanika G is a physicist and mother of two. She started writing to entertain her first child when she was two. Each book would be read to her daughter, and this would form a critique and improvement cycle for the book. She now has over 30 Tania books and more books for young children and children learning to read.
Tania Series:
Read More about Tania on Free Kids Books here: https://freekidsbooks.org/tag/tania/
For All of Kanika's books on Free Kids Books, and more about the author see here: https://freekidsbooks.org/author/kanika-g/