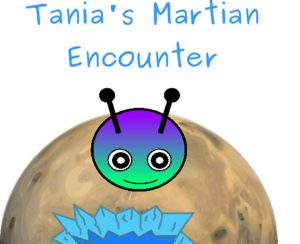 Over the years we have hosted a wonderful series of books by Kanika G, and Kanika's writing has grown to be included as one of my favourite FKB authors. After reading close to 30 Tania books, I often find myself looking forward to finding out what Tania will be up to next!
Tania Series
Kanika G's first series is all about Tania, her friends and family, her cat Kazoo, and her adventures in life. The books are great for reading to young children, with many experiences children will identify with, for example learning to ride a bike in Tania's New Bicycle, and Tania at School. There are also great activity ideas, for example putting on a shadow puppet play in The Blackout, or making a book club in your neighbourhood in Bookworm Babies.
Many of the books mix facts with the story lines a concept I really love, (typically science related, since, as you'll read if you check out Kanika's site more, she is actually a physicist),  for example Tania's Martian Encounter talks about the discovery of water on Mars, and Eureka talks about the concept of volume displacement. The part I love about this is the facts are interwoven carefully to not distract from the story, and the explanations are really made brilliantly simple, in a child friendly way. This makes them great starting points for further study, and I can see they will make a great addition to a home school reading lesson. (FYI, yes we are currently researching home school so this topic is coming up a lot in my posts…).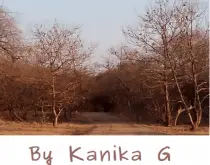 Before I let you hear from Kanika, as a homesick Adopted African, I can't finish this short description of the series without mentioning my favourite in the series, Tania's Safari Adventure. I spent quite some time on Safari in my home country Namibia as a pilot/tour guide, and this book definitely takes me back to those days.
The books are the perfect series for emerging readers, that is, children moving past the picture book stage but not quite ready for chapter books. But if you are still at the learning to read stage, Kanika has also written a few of these books, for her younger daughter, in The mis-adventures of Little Toast, among others.
Here's a little bit from Kanika G about how she started writing children's stories:
"I started writing to entertain my daughter. I write stories with characters she can relate to. I use simple every day experiences for the plots that, though completely fictitious, could very well be true. My daughter provides constructive criticism. She is a little over 2 years old. I read the books to her and delete, shorten or rewrite the parts where she looks bored. She helps me choose pictures. She enjoys being involved and encourages me to write more. She asks for the stories to be read to her repeatedly and is a wonderful trial audience. Writing these ebooks serves as an excellent way for us to spend time together."
I agree, what a great way to spend time together, and a great way to both improve the books and to encourage an early love of reading and writing.
I'll be uploading the next books shortly, if you enjoy the series you can read more about Tania at Kanika G's blog: https://sites.google.com/site/kanikagebooks/home/tania-s-activities.
If you've thought about writing your own books with children, check out the post I've put up about creating personal e-books, here: https://freekidsbooks.org/create-a-photo-story-book/
Kanika G also provided some guidance here on learning to read here:
Learning to Read and Developing a Love of Reading
Some children have a natural love of reading, born into them, I think I was like that. Although my parents read to us nearly everyday, and television wasn't that great back then, but I remember my parents joking about me coming home from the library loaded down with a large stack of books from the time I was allowed a library card, I often hid a torch in my room to keep reading after the lights were out, and enjoyed many break times with a good book. Other children, like one of mine, may need a little nurturing, they just don't yet realise they love books, and there's so much entertainment these days to encourage them not to bother, especially for short attention span toddlers.
Here's another great story about how Kanika G, a mother and author, instilled an early love of reading in her daughter by continually working at the task, little by little. It may take some time and patience, but it's time well spent.
How I Got My Daughter Interested in Stories
Written by Kanika G
My 2 and half year daughter already liked picture books but I wanted to get her interested in simple stories. I started reading some to her but it was difficult to hold her attention beyond a couple of sentences. She would usually run off to play with our cat.
I gave the matter some thought and here is what I tried. There were two things my daughter was intensely interested in. One was animals, probably because we have a pet cat, and the other was family members. So first I collected some images of dogs and cats from the web and added in some pictures of our pet cat. Then I put together some sentences to make a "story" of sorts describing and connecting the pictures. I named the dogs and cats after ones she knew. My daughter seemed to really enjoy me reading this to her. We read it over and over again and at some point I noticed she could recite it and it made her very happy.
Next I added pictures of some birds and insects she was familiar with and included some text describing them and connecting them making a very loose story with a very simple "plot". Every day I would increase the length of the "story" a little till it was about 500 words long. I did the same making a simple story of a vacation our extended family had last summer. She liked that, all the characters in the story were known to her. Then I proceeded to write a story about my daughter involved in some cooking activities. She would now sit and listen attentively through stories that were about 500 to 800 words long quite happily.
Now that I'd gained her interest, I switched to stories about animals I found on Smashwords, and some other stories as well. My daughter now insists on having at least 3 stories read to her everyday on various subjects, and she likes to pick out her own books from FreeKidsBooks and Smashwords. She does choose books by the cover though. Perfectly fine at her age and at any age for some ;).
Editor's note: I've tried a similar tact, but reading this now, I fear I didn't try hard enough or the right way. My daughter loved the books we wrote about her, and it generated an interest for a while, I'm even seeing a few comments as I look back when she first sat through some of my books, yet somehow I failed to make the next step. Alas I have not yet given up, standby for more on this soon!
You can find many of Kanika's books here, or here at Kanika's own website.