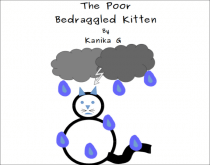 Tania and The Poor Bedraggled Kitten – Tania finds a bedraggled kitten in the rain, she and her Mum take the kitten in for shelter, which poses a threat to her cat, Kazoo. A short story suitable for small children and those learning to read.
By: Kanika G
Sample Text From Tania and The Poor Bedraggled Kitten: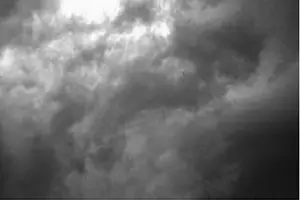 Tania was looking out of the window. She was fascinated by the rain. It was pouring heavely, and the sky was overcast with dense grey clouds
The sun had completely disappeared behind the clouds, and it was remarkably dark outside considering that it was almost noon.
Tania spotted a little kitten running about in the rain. It was desperately looking for some shelter from the relentless deluge. The poor little dear scampered under a parked car to hide from the downpour.
Unfortunately for the kitty, its relief was short lived, for the car drove out within minutes of it seeking shelter there.
<End of Sample Text From Tania and The Poor Bedraggled Kitten>
About the Author:
Kanika G is a physicist who began writing to entertain her daughter, a very successful hobby which led to the popular Tania series. She now has a large range of children's books enjoyed by many readers. You can read more abut Kanika here:  https://freekidsbooks.org/author-biography-kanika-g/ 
About the Tania Series
Kanika G is a physicist and mother of two. She started writing to entertain her first child when she was two. Each book would be read to her daughter, and this would form a critique and improvement cycle for the book. She now has over 30 Tania books and more books for young children and children learning to read.
Tania Series:
Read More about Tania on Free Kids Books here: https://freekidsbooks.org/tag/tania/
For All of Kanika's books on Free Kids Books, and more about the author see here: https://freekidsbooks.org/author/kanika-g/