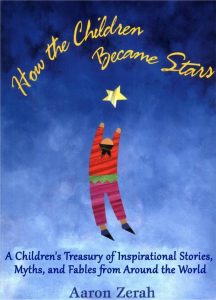 How the Children Became Stars is a collection of 52 fables and folk tales from all over the world. The folk tales provide important morals and life lessons, and help foster an understanding of other cultures. Each folk tale has an activity at the end, which makes it perfect for classroom or home-school use, and with 52 tales to choose from, it can easily integrate it into a weekly curriculum.
The collection of international stories comes from a wide range of different cultures, including African, Aboriginal, Chinese, Japanese, European, Native American, Greek, Hindu, Jewish, and Buddhist tales, among the diverse range of fables and folk tales.
Each activity is short, thought provoking, value driven, and capable of being extended or shortened, and worked on alone or as a group.
Each story is approximately one to three pages of text, making them also the perfect length for reading as a bed time story. The activities can be skipped or used as points of discussion, thus leaving children something wonderful to think about overnight. 

Written by Aaron Zerah
Sample text of the Fables and Folk Tales, with Activities, 
from How the Children Became Stars:
★
Chapter One
How Turtle Helped Make the Earth
In the beginning, everything was dark. There was no sun, no moon, no stars in the sky. There was water everywhere and it was running very fast.
Two creatures came from the north on a small boat — Turtle and his friend. Then a rope made with feathers came down from the sky and, climbing down the rope, came Begins-the-Earth.
He went right over to the boat and stepped in. His face was covered and could not be seen, but his body was bright like the sun.
Turtle asked, "Brother, can you make some dry land for me, so I can come out of the water sometimes?"
Begins-the-Earth turned to Turtle and said, "You want dry land; where am I going to get earth to make dry land?"
So turtle spoke up. "Tie a rock to my left arm. Then I'll dive down to the bottom of the water and get some." Turtle jumped into the deep water.
Turtle was down at the bottom of the water for six years. When Turtle finally came to the surface, all the earth he had gathered had been washed away by the water. He had just a little bit left under his nails.
Begins-the-Earth took a stone knife and scraped this little bit of earth from under Turtle's nails. Then he put it in his hand and rolled it into a ball the size of a pebble.
Begins-the-Earth kept looking at the pebble. Four times he looked at it and in that time the ball had grown to be as big as the world.
The earth was now dry land and there were big mountains all around. That is how Turtle dove into the water and helped make the earth.
– Traditional Native American Story
★
How Turtle Helped Make the Earth
Sharing Activities
★ Together go outside, touch the earth, and scoop up a handful of earth. Put all the earth together in one bowl or flower pot. Plant a few quick-growing seeds (wheat, alfalfa, or sunflower are excellent) in this earth and water them every day.
★ What Turtle did was hard and very courageous. Draw or paint a picture about how Turtle helped make the earth.
★ Draw or paint a picture about something you've done that was difficult or courageous.
★ Turtle helped make the earth by making an extra special effort. Think about one thing you can do to make an extra special effort to help someone today.
★ When your seeds have fully sprouted, share what you most enjoyed about helping things to grow in the earth.
Continue Reading online here: https://freekidsbooks.org/52-fables-folktales-read-online/
About Aaron Zerah
From early childhood, Aaron has had faith that the world could come together in peace. His parents, both Holocaust survivors, showed (and continue to show) him the power of acceptance and love and the way to live in joy.
An Interfaith Minister for nearly 25 years, Aaron is the founder of the Interfaith Seminary and a leading figure in the global Interfaith movement. He has spoken at the historic Parliament of the World's Religions, the U.N. and a host of houses of worship.
Aaron is has several other non-denominational spiritual books, 365 Spirit, A Time to Mourn, and Every Day Is a Blessing, and a historical novel entitled Joseph in the Land of the Mizraim, which are available on his website. This is his first children's book, which is part of a series called "Spirit Storyooks" we hope to have more available soon. http://www.atozspirit.com
Aaron currently lives in the lovely town of Sechelt, British Columbia (near Vancouver) with his teenage daughter, Sari, who is the delight of his life.
More Fables and Folk Tales can be found on FKB here: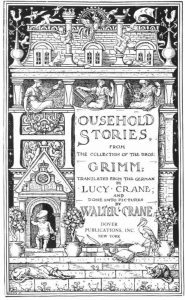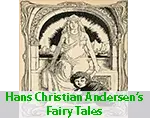 If you are looking for more children's spiritual books, check ouot our Spiritual Category, if you are looking for more traditional folk tales for children, try the Fables and Folk Tales Category
Check Out More Chapter Books:
See more books with moral lesson below
---
Sponsored Links:
Note – if you sign up through these links, it doesn't cost you any extra, but FKB receives a small donation, which helps us with our project to buy more FREE Hardcopies   for kids who need them

All our posts are checked by Grammarly, the FREE online grammar checker (We still receive a donation even if you only sign up for the free account :-):