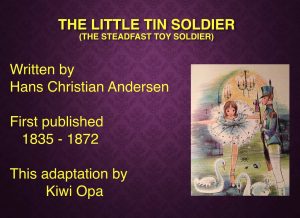 Hans Christian Andersen is a Danish writer best remembered as one of the greatest storytellers of children's fairy tales. "The Brave Tin Soldier" was written between 1835 and 1872 and tells of the love and adventures of a one-legged tin soldier and a paper doll dancer he wants to make his wife.
This version of the classic tale is retold by Kiwi Opa.
Text From The Little Tin Soldier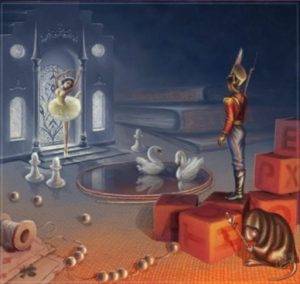 Once upon a time,a toymaker
fashioned twenty five Brothers,
all soldiers, from the same piece of tin.
They all shouldered muskets,
They all looked straight ahead
and they all wore splendid uniforms
of red and blue.
<End of Page 1>
Select read online or download below this post to read the full story.
This version is best viewed on a screen as it is a lovely colourful book.
Read more Classic Stories below
Read more books under Public Domain
---
Sponsored Links:
Note – if you sign up through these links, it doesn't cost you any extra, but FKB receives a small donation, which helps us move towards our aim of
FREE Hardcopies!  
All our posts are checked by Grammarly, the FREE online grammar checker (We still receive a donation even if you only sign up for the free account :-):


This site is hosted by Bluehost:

Leave a comment (it won't be public) if you want help getting your own website cost-effectively.