What's in the Pot, makes a great an early reader with lots of repetition and simple language. Mama's cooking dinner, but what is she making, can Sam guess? Another great free children's story created by Bookdash.
What's in the Pot Sample Text: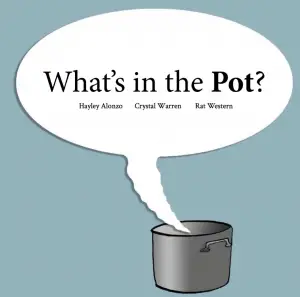 "What's for supper?" "It's a surprise", asked Sam. said Mama,
putting a big pot on the stove.
She added a jug of water. Sam was worried.
"Are we having water for supper?" he wailed.
"It's a surprise. Wait and see." replied Mama.
<End of page 2>